Wells Fargo, one of the biggest names in US financial services, has been ordered to pay $3.7 billion for significant illegal conduct that may have ultimately impacted over 16 million accounts held with the bank.
A huge name throughout the US, Wells Fargo needs no introduction. However, the sheer size of the business has undoubtedly contributed to the high volume of complaints and illicit activities for which it has now been charged. Among other accusations, the company was found to have repeatedly misapplied payments toward loans and mortgages, repossessed vehicles and foreclosed on homes without the legal capacity to do so, and overcharged customers on fees, overdrafts, and interest.
The settlement was announced on the morning of Tuesday, 20 December 2022, and anyone that feels that they have been treated illegally by Wells Fargo, wishes to make a complaint, and requires a skilled Wells Fargo lawsuit lawyer to work on their behalf is invited to contact our law firm at the earliest possible opportunity.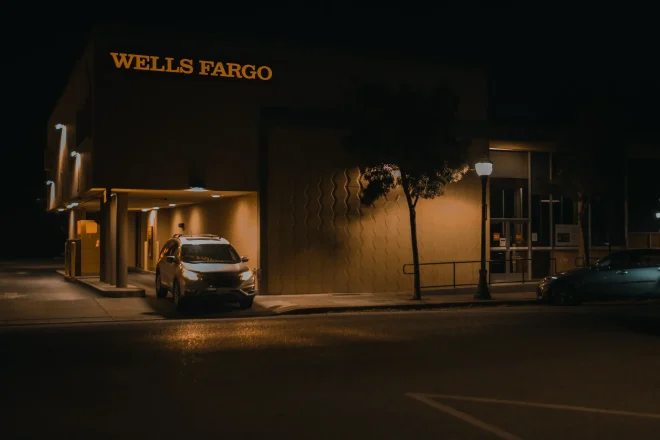 Speak to a Bell Law Attorney About Wells Fargo
Suppose you feel that you have lost money as a result of the actions of Wells Fargo or have otherwise suffered due to misleading statements, discriminatory practices, or anything else. In that case, we invite you to contact a specialist Wells Fargo lawsuit lawyer from Bell Law, LLC today.
We will help provide legal context to your complaint and provide the support you need to ensure a positive outcome. We are always with you at every stage, whether you are exploring whether you even have a case or you are poised to take immediate action against the company.
From civil claims to criminal charges, our team will support you through everything from a class-action lawsuit to appearances in a United States district court or even federal court, ensuring you always have access to the kind of legal expertise that results in a winning case.
Our team will also help you ensure that you understand everything about your claim, from ensuring clarity in what the complaint alleges to the legal fees involved in taking action.
Fortunately, you do not have to worry about fees or any kind of obligation when you speak to our team. We are passionate, honest, and realistic about every case, and we do not work on any lawsuit brought frivolously or without merit. That's why the attorney-client relationship at Bell Law, LLC starts with a free consultation, and we are standing by to get started at 816-281-0649.
The CFPB's Decision on Wells Fargo
The Consumer Financial Protection Bureau (CFPB) established that Wells Fargo committed several legal breaches across some of its most significant product lines in recent years. That illegal conduct led to significant customer losses.
Key breaches included:
The loss of homes and vehicles

Misapplied payments to auto loans and mortgage accounts

The application of unlawful charges to checking and savings accounts

Additional overdraft charges that were not agreed upon with customers
The total $3.7 billion settlement is made up of $2 billion set aside to refund money to those affected and a further $1.7 billion fine. The fine will be added to the CFPB's Civil Penalty Fund, which is used to provide broader compensation to those that suffer from financial law violations.
Ask a Wells Fargo Lawsuit Lawyer: Why Am I Getting a Letter and Check From Wells Fargo About Incorrect Payments?
In some cases, those that have suffered financially or otherwise as a result of the actions of Wells Fargo will automatically receive their share of the settlement fund set aside to reimburse affected accounts.
Of the $2 billion allocated to affected customers:
$1.3 billion has been earmarked for current and past holders of auto lending accounts with Wells Fargo that have been impacted by the decision

Over $500 million will be paid to consumers with Wells Fargo deposit accounts, including $205 million that resulted in surprise overdraft fees

$200 million will go to those with mortgage accounts affected by the decision
Some of the breaches involved in the case came as a result of the failure of automated systems or other errors that, while negligent and unlawful, were not intentional. As such, Wells Fargo retains records and information about accounts that have suffered and is required to distribute these payments proactively.
As such, Wells Fargo customers that have suffered foreclosure, repossession, or other losses at relevant times involving the case may receive an explanatory letter from the bank, along with a check covering their share of the settlement fund.
Wells Fargo – A History of Infractions
The action currently taken against Wells Fargo represents just the latest infraction involving the company's business operations. Crucially, it refers to an extended period of time during which numerous customers and investors may have been adversely affected by the bank's operations.
Indeed, the company's public statements, which suggest that new leadership is taking steps to improve how the company does business, indicate that the enforcement action taken in December 2022 may not cover every breach of compliance policies involving customer money.
In prepared remarks by CFPB director Rohit Chopra following the settlement's announcement, it was noted that Wells Fargo has ranked consistently among the most problematic brands under the organization's jurisdiction.
Wells Fargo has been penalized for all manner of offenses in recent times, spanning everything from materially false statements, lending discrimination, and higher interest rates than agreed to fake job interviews and labor abuses at the company's workplace.
Critically, the CFPB believes that there remain fundamental issues at Wells Fargo, and while the latest settlement goes some way to addressing them, there is more to be done. As such, the settlement does not provide immunity for individuals, nor does it release Wells Fargo from claims against ongoing illegal practices.
Frequently Asked Questions
The nature of any class action lawsuit means that circumstances can change quickly. Wells Fargo has faced a number of class action lawsuits in recent times, spanning not only consumers but also corporations and investors. In June 2022, investors brought a class action suit against Wells Fargo in the United States District Court for the Northern District of California, seeking to recover damages involving common stock.
Meanwhile, in September 2022, Wells Fargo settled a class action lawsuit for $94 million where class members alleged that the bank placed those already struggling with mortgage rates in a forbearance program without their consent.
If you are seeking class-action status against Wells Fargo for any reason, don't hesitate to get in touch with our law firm for a free initial discussion at 816-888-8206.
The recent settlement covered here is designed to ensure that those that lost out through the illegal actions of Wells Fargo receive compensation and restitution. As such, the specific amounts from the total $2 billion fund will vary on a case-by-case basis to reflect financial losses, emotional distress, and a range of other factors.
If you wish to take legal action against Wells Fargo, you have a number of options available. You may decide to file a lawsuit against the firm directly, or your case may be suitable for a class action suit.
The best option to take action will vary depending on the nature of the case, the losses incurred, and the number of people that have lost out.
In the first instance, we recommend consulting a specialist Wells Fargo lawsuit attorney, who will help to understand the nature of your case, potentially help to identify other plaintiffs and ensure your case is filed in such a way that gives it the best chance of success.
Speak To a Wells Fargo Lawsuit Lawyer About Your Concerns Today
Wells Fargo is a known repeat offender and has been firmly under the legal microscope since 2016. As this case illustrates, there are fundamental issues that must be addressed, and we firmly believe that nobody should suffer while the bank works to put things right.
From consumers with claims about how their accounts were handled to investors that feel that the actions of the company have had a material impact on their investment in securities and other products, we will help you find the right solution.
We will also ensure your claims are filed in a way that gives you the best chance of success. Meanwhile, our law firm will provide continued support from the initial filing all the way through to the case's conclusion.
Whether you have questions and you are exploring your options, or you have a watertight case that just needs legal expertise and impetus to get started, contact a Wells Fargo lawsuit lawyer from our firm today for a free consultation at 816-281-0649.