Every consumer in Independence, MO is entitled to certain protections under consumer law. Essentially, the law in Missouri dictates that one of any business's key responsibilities is to provide products and services in line with the rights of consumers. Failure to observe these requirements can lead to costly mistakes and, ultimately, legal issues.
Many individuals are hesitant to make a legal issue out of consumer law violations. They may feel that the amount of money at stake isn't worth pursuing a business for compensation. Alternatively, they may be worried about the prospect of facing a major company's brand in court, backed by their corporate lawyers.
If you have these concerns or any others, you should speak to consumer protection lawyers. They will not only ensure you have access to the same legal experience and expertise as the company you have the issue with, but they'll advise on what to expect from the case and support you throughout.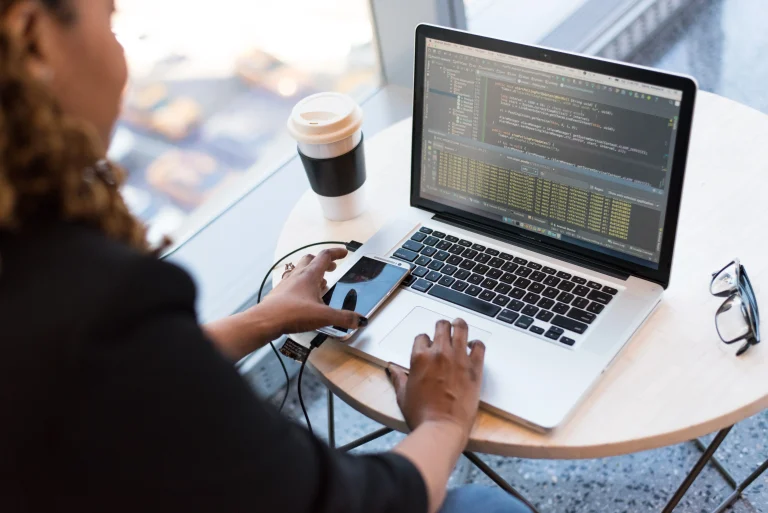 Bell Law's Consumer Protection Lawyers Will Ensure Your Rights are Respected
If you've suffered consumer fraud, false advertising, or anything else that breaches consumer protection law, we invite you to undertake a free consultation with the outstanding lawyers from our law offices.
Our law firm boasts decades of experience representing clients not only with a high degree of legal expertise but the personal touch that ensures you feel supported throughout. We believe that businesses should be held to account if they have violated consumer law, and we will appoint attorneys to work on your behalf to ensure they remain within the boundaries of consumer law.
From consumer complaints to which a business never responded to more serious law violations, we'll help ensure businesses you deal with in Independence, MO, meet their legal obligations.
If you'd like to talk through your case with a lawyer from a highly-regarded law firm, call us today without any obligation or commitment at 816-281-0649.
Understanding Consumer Rights in Independence, Kansas City, and Beyond
One of the main reasons an Independence consumer may hesitate to assert their consumer rights is due to the fact that they are not entirely familiar with their rights and what they deserve from a business.
Many cases involving a consumer protection lawyer begin with an initial complaint, but they can quickly become legal issues when a company ignores numerous laws.
Our consumer protection attorneys will talk you through the specifics of your case when you get in touch, but some of the most common consumer rights violations experienced by our clients in Independence, MO, Kansas City, and beyond include:
Auto fraud

through dealerships and repair shops

Unsolicited marketing efforts by a sales firm

Consumer deception

, such as false advertising

Addition or increase of fees beyond the scope of a contract or what is reasonable
If you've suffered any of these offenses by a business in Independence or the surrounding areas, our Kansas City, MO lawyers are standing by to start your claim and help fight your case.
Understanding the Missouri Merchandising Practices Act
Many consumer rights directives are established on a federal level. However, just as our clients in Kansas benefit from the Kansas Consumer Protection Act (KCPA), Independence, MO residents can base their claim on the Missouri Merchandising Practices Act (MMPA).
Your attorney will explain the specifics and how they relate to your case. However, consumers in Independence, MO should always seek to understand the basics of local consumer law. As such, an MMPA case will always adhere to the following:
The case in question must have involved the advertisement, purchase, or solicitation of goods or services

The merchandise in question was not for business use – it must have been for personal, household, or family purposes

The subsequent arrangement involved the loss of property or money

The loss, as outlined above, was a result of a breach of Missouri consumer law
Again, your attorney will advise on how the Act may apply to your case in practice and also advise on how the breach is viewed under local laws as part of their dispensation of legal services.
Your Entitlement Upon Winning a Case
It is impossible for even the most experienced consumer protection lawyers to establish exactly what a successful case will involve. Consumer protection law is broad and open to interpretation, and only once your lawyer has carried out independent research can they provide an accurate picture of what consumers should expect.
Nevertheless, your attorney will utilize their extensive experience in consumer law in Independence, MO to demonstrate an early understanding of how the case is likely to proceed and what clients can expect at the end of a successful case.
They will also draw upon related practice areas where necessary to ensure a comprehensive overview of the case at hand. For example, if the violation of consumer law resulted in personal injury, that will also form part of the legal procedure.
In most cases, a law firm will, first and foremost, seek redress for any losses caused. Your lawyer will prioritize ensuring that if you have lost money or property due to the illicit practice of others, you will be made whole.
Depending on the nature of the case, our lawyers will, as part of their legal services, seek additional compensation, repayment of legal fees, and the award of punitive damages.
From Independence, MO, to Kansas City and beyond, virtually every case is different, but our lawyers take great pride in ensuring that our clients are always up to date on their cases.
Your Independence, MO Consumer Protection Lawyers
Our law offices cover Independence, MO, Kansas City, Blue Springs, and numerous other areas across both Missouri and Kansas. You can be assured of excellent advice from consumer protection lawyers with vast knowledge and experience and regulation from the respective state bar association.
Our lawyers boast extensive levels of professional achievement and will put all their legal knowledge to work to ensure a favorable outcome wherever possible.
If you believe a Missouri business has broken the law as part of its operations, you need consumer protection lawyers, and we're here to help whenever you need us.
Call our Kansas City, MO offices today for a free consultation at 816-281-0649.