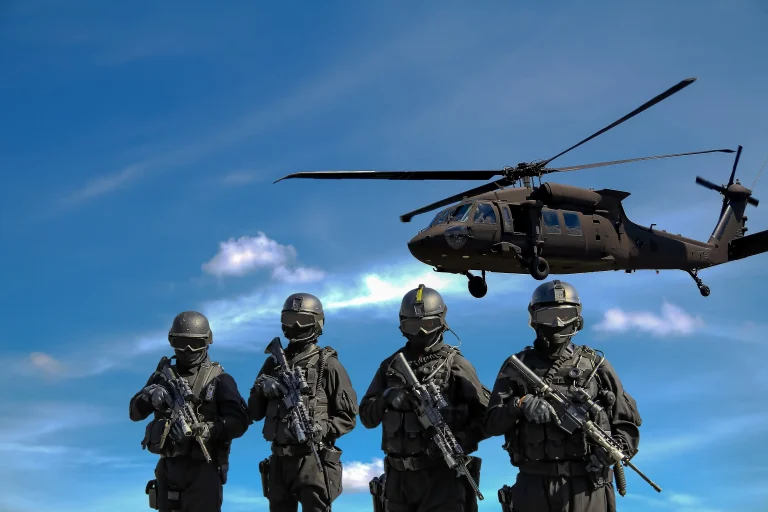 As a consumer in Leavenworth County, you have certain rights governing your interactions with businesses and other individuals that are always protected by state and federal law. In practice, these laws are designed to ensure that every licensed business in the state treats consumers fairly and does not attempt to mislead them through false advertising, misleading sales techniques, and other dubious practices.
If you are an active service member and find that legal or financial concerns distract from your duty, then you can benefit from additional protections thanks to the Servicemembers Civil Relief Act. This act goes above and beyond standard consumer protection services and ensures that if you are in the armed forces, on active duty as a reservist, or a mobilized member of the National Guard, then our consumer protection lawyers can provide even more robust assistance.
In short, our attorneys work to ensure that nobody is taken advantage of by any company acting illegally. Our law office near Leavenworth works tirelessly to ensure that commercial scams and fraud are as unappealing as possible, meaning that fewer Kansas residents need to seek assistance from a consumer protection attorney in the future.
Work With Bell Law, LLC on Your Consumer Protection Case
When you work with Bell Law, LLC, you can rest assured that you'll receive the undivided attention of a dedicated SCRA attorney with the requisite skills and experience to ensure every success.
We are firm believers in consumer rights and work extensively with clients throughout Leavenworth County and across the state to ensure that businesses operating in the area adhere to fair policies and always put the customer first.
If you have experienced a situation where you believe a business has fallen short, our KS lawyers are standing by to help. We will utilize every available legal facility to ensure you do not lose out in any way. If you're a current or former servicemember, we'll also ensure that if your rights have been violated according to the SCRA, you have access to the full extent of consumer law and related practice areas to put things right.
Call our office covering Leavenworth today at 816-281-0649 for an initial consultation and to find out more about how our expert legal team can help.
The Servicemembers Civil Relief Act (SCRA)
As a service member, you benefit from additional protections in terms of your consumer rights. Of course, this doesn't necessarily mean a business will respect those rights automatically – if they are willing to break standard consumer law, they likely have the same comfort level when it comes to the SCRA too. However, it is vitally important to have an understanding of those rights and to know what to do if a business doesn't meet expectations.
What the SCRA Entails
The SCRA was designed and implemented to ensure that those that have chosen to serve their country benefit from additional consumer protection. In practice, it ensures a reduction in the financial and legal issues that may distract from their service roles. It also means they have additional protection against scams and can use their status as part of complaints surrounding consumer fraud and other consumer protection issues.
Our consumer protection lawyers will be able to discuss the Act and how it applies to each specific client in detail as part of our initial consultation. However, for a general understanding of which rights might have been violated in the city, the Act helps service members by:
Reducing or capping interests rates on pre-service loans to a maximum of six percent

Providing additional protections against default judgments while on active duty

Ensuring special protections against home foreclosure and property repossession

Protecting the right to terminate leases involving homes and automobiles early and without penalty fees
If you feel that a business has contravened the SCRA in your dealings with them, you should speak to a specialist SCRA attorney. The consumer protection lawyers here at Bell Law, LLC have extensive experience in cases similar to yours, and our attorneys will tackle your legal issues with vigor, backed by impeccable legal expertise.
Don't Forget the Kansas Consumer Protection Act (KCPA)
Naturally, even if you're a service member, you have the same rights to resolve issues as everyone else in Kansas, over and above the specific rights contained in the SCRA. If you're in or near Leavenworth, you'll also benefit from the Kansas Consumer Protection Act, which covers service members and civilians alike.
The KCPA covers everything from misleading advertising to telemarketing fraud. In essence, it makes anything that could be considered unfair or even outright scams completely illegal. While this doesn't always prevent companies from breaking the law, it does ensure that your consumer protection attorney always has an excellent chance of putting together a winning case.
Crucially, you don't need to be an expert in consumer protection law, undergo any training, or search through legal libraries to find a basis for your case, as that's what our attorneys are here for. We will take the time to understand your concerns, and the services provided by your lawyer will include putting your case into a legal context.
Our attorneys will help you determine if you need the services of consumer protection lawyers and will guide you throughout the case, all the way to court, where necessary. Our office is always on hand for everything from general advice to help to fill in forms correctly to ensure an effective, efficient process that results in the best possible outcome for every client.
How We Can Help
How many cases fall into the category of consumer protection? More than you might think. Beyond false advertising and malicious sales practices, consumer protection lawyers also draw on experience in a range of practice areas to ensure that clients across the city always have their rights respected.
Consumer protection extends to the governance of telemarketers, debt collectors, and effectively any licensed organization that interacts directly with residents of Leavenworth County. If they have broken the law, you can rely on our attorneys to deal with them directly and take further action where required.
In most cases, a successful outcome for our lawyers involves getting your money back or gaining compensation where you have suffered other types of loss. However, your lawyer will aggressively pursue those that break consumer law on your behalf to ensure that the other party is held responsible in the eyes of the law and to ensure that other people do not have to suffer in the same way.
Speak to the Super Lawyers from Bell Law, LLC Today
If you've been the victim of anything that violates your consumer rights, either as laid down in state or federal law or as part of the Servicemembers Civil Relief Act, you should speak to a Leavenworth, KS SCRA consumer protection lawyer today.
We'll help to understand your case and assess where you are at with complaints and other issues. Our attorneys will discuss the specifics of your case with you for a firm understanding of your current status from your perspective and will then provide guidance on the next steps.
We work tirelessly to ensure that no Kansas individual should suffer just because a company puts profit ahead of fairness or because they feel they can bully the people of Leavenworth County.
We always operate towards the best possible resolution in the shortest possible time, ensuring that every client can focus not on fees and the cost of the case but on the search for justice and, where necessary, compensation. With that said, if we have to pursue a company in court, we'll do exactly that, and you can rely on our law firm to ensure the best possible outcome every time.
The attorney-client relationship begins with an initial consultation. There are no fees and no obligations, so reach out to our office covering Leavenworth County today at 816-281-0649.