Did you know that if you are in Sedgwick County and actively serving your country, you have access to additional consumer protection laws? Known as the Servicemembers Civil Relief Act, it provides additional support to ensure that residents across a range of services can spend more time focusing on their duties and less on any legal or financial distractions.
These rights are over and above the standard consumer rights afforded to everyone in the US, ensuring that service members can enjoy the best of both worlds. Of course, just because your rights are enshrined in state and federal law, that does not always mean that the businesses you deal with are guaranteed to respect them. Breaches are serious matters that can conceivably land any business with a court case, so it is vital to think about hiring attorneys if you have any questions or issues.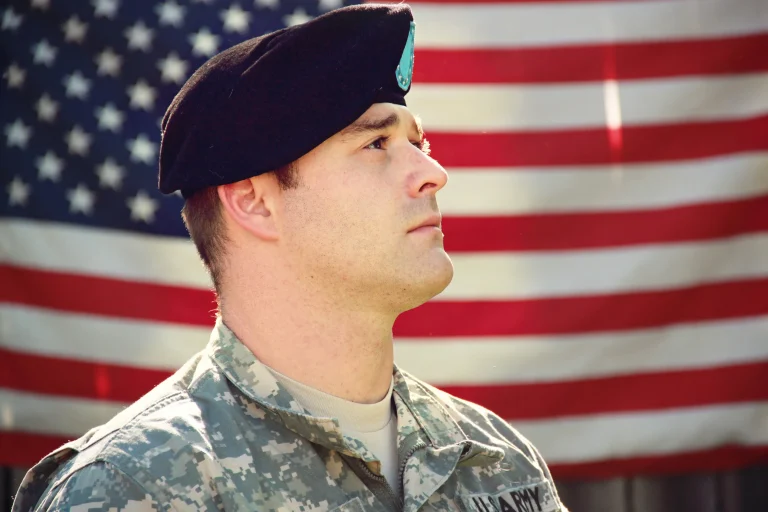 Are You a Servicemember with Consumer Protection Issues?
If you wish to take action against a business in Sedgwick County that has violated your SCRA rights, we invite you to conduct a free consultation with one of our highly experienced lawyers.
Our team specializes in consumer law and related practice areas and can provide the advice and guidance you need for any case. We cover the whole of Sedgwick County and the surrounding areas, along with nearby cities. So, when you choose an SCRA lawyer from Bell Law, LLC, you can be sure that our team is genuinely interested in your case, and that we will use the full extent of the law to ensure your rights are always respected.
The Servicemembers Civil Relief Act (SCRA)
As touched on previously, the Servicemembers Civil Relief Act, or SCRA, was conceived to ensure that those who choose to serve their country do not suffer either financially or legally in choosing to do so. It involves a level of additional protection largely unavailable to the general public. The Act is enshrined in law in addition to your standard rights, and so any breaches are suitable justification for getting your attorneys involved in the case.
Who Qualifies for SCRA Protection?
You are protected by the SCRA if you fall into one of the following categories:
You are an active duty service member of the Army, Navy, Air Force, Marine Corps, or Coast Guard

You are a Reserve member of any of these forces currently serving on active duty

You are a member of the National Guard and have been mobilized according to federal orders for 30 consecutive days or more

You are an active duty officer of the Public Health Service or the National Oceanic and Atmospheric Administration
In addition to individuals that fit these profiles, a select number of other people may inherit these rights. Anyone with a valid power of attorney over a service member can act on their behalf, and some rights also extend to dependents.
Additional Protections Under the SCRA
While consumer rights can be a broad subject in the eyes of the law, the SCRA is very specific about the additional protections afforded to service members. Your attorneys can help with questions on how the information in the Act applies to your specific case.
With that said, many clients find that legal action involving the SCRA falls under one of the following key regulations:
Protection Against Repossession, Eviction, and Foreclosure
If you had a mortgage on your home prior to entering service, your home cannot be foreclosed on without a court order during active duty and for one year thereafter. Under the same protection, a court can pause foreclosure proceedings or make reasonable adjustments to the loan if a service member's duty affects their ability to repay it. Courts may do this automatically but are compelled to if the service member makes such a request either in person or through their attorneys.
Similar rules apply to repossessions. No company can repossess the property of an active duty service member, including their vehicles, without first obtaining a court order. While this will not necessarily prevent a business from adding late fees or other penalties, it does ensure that your property remains in your possession while serving unless a court finds reason to approve the company's claim. Like many stipulations of the SCRA, the repossession rules apply only to property owned by the service member prior to their entry into service.
A Pre-Service Interest Rate Cap of Six Percent
If you committed to a pre-service obligation, such as a loan or credit card acquired before joining the service, then you are automatically entitled to a reduction in the interest rate, which must be capped at six percent.
Typically, an individual on active duty can avail of this regulation by informing the lender in writing of their active service, accompanied by a copy of their orders or a letter from their commanding officer.
It is important to remember that this rule applies only to credit agreements entered into before active service began, but it covers a broad range of potential debts, including credit cards and mortgages, plus student and auto loans.
Early Lease Termination Without Penalty
Both housing and car leases can be terminated early if they meet certain criteria. If, for example, a member of the services agrees to a house lease before entering active service, they have the right to terminate that lease without penalty when they start serving. The same applies to those that move cities, such as through Permanent Change of Station (PCS) orders or deployment orders of 90 days or more.
Your lawyer will be able to provide personalized consumer protection guidance and information based on your individual circumstances. As always, our attorneys will also ensure you experience the full breadth of consumer protection law in addition to specific SCRA advice.
The Kansas Consumer Protection Act (KCPA)
As a service member, you receive additional legal protections through the SCRA while also benefiting from the same benefits afforded to all Sedgwick County residents through the Fair Credit Reporting Act.
The FCRA legally prohibits companies in Sedgwick County from engaging in deceptive or unfair business practices. These practices may include, but are not limited to:
Taking advantage of an individual's lack of knowledge, experience, or expertise

Deliberately causing a misunderstanding of terms of agreement for consumers

Failure to disclose faults, defects, or other factors that may negatively influence a purchasing decision

Creation of a false sense of urgency to complete a deal
These rights are entirely separate from those conferred by the SCRA and apply to everyone in Sedgwick City/Sedgwick County as standard. Add in federal consumer protection laws too, and a Sedgwick, KS SCRA consumer protection lawyer has plenty to work with and refer to if you feel you have been treated unfairly
Bell Law, LLC – Your SCRA Lawyer in Sedgwick County
If you need to find a lawyer in the state of Kansas as an active service member, look no further than Bell Law, LLC. Our lawyers boast extensive experience working with those heading out to and returning from active duty to ensure they have access to the full range of consumer protection information to which they are entitled, both from a civilian perspective and in their unique circumstances.
We also take great pride in being specialist defenders of consumers across the state. While we cover a number of related practice areas, we are well aware that you do not need a personal injury lawyer for consumer rights – you need dedicated, experienced consumer litigation specialists.
That is exactly what you can expect from Bell Law, LLC, who will appoint a dedicated SCRA lawyer to handle your case after gathering all the facts as part of a free consultation. If you need help with your legal and financial status but have more important things to worry about, reach out to our office today to speak to the experts. Call now at 816-281-0649.