If you are a member of the military or selected other organizations and are either on or have recently been on active duty, you can enjoy a range of additional protections beyond standard consumer protection laws.
Unsurprisingly, given the nature of the Servicemembers Civil Relief Act (SCRA), the penalties for violating the act can be particularly severe. The Act came into being to ensure that people doing particularly critical jobs did not have to split their focus and worry about their financial situation back home. If a business, lender, or other organization is found to have been responsible for such distractions, the consequences of legal action can be catastrophic for both their reputation and financial situation.
If you believe your rights under the SCRA have been breached, the first step is to seek assistance from an experienced SCRA lawyer.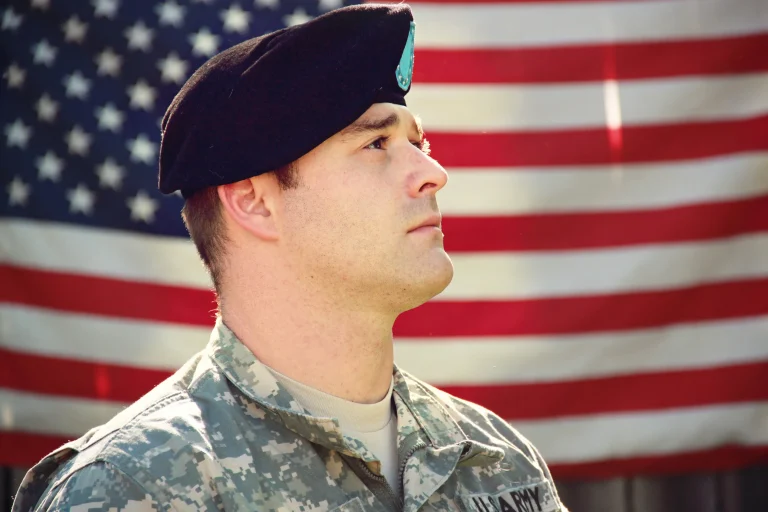 Call Bell Law for All Your SCRA Needs
While the consequences for businesses and lenders can be severe, they must be proven in court. As such, it makes sense to speak to an attorney before proceeding with action involving SCRA violations.
The attorneys from Bell Law will not only work to understand your case, but they will ensure you have the ability to overcome the defense of any financial institution. Where a lender is not in compliance with the law and ignores SCRA protections, we will help you enforce your SCRA rights, ensuring you can continue to focus on military service.
The initial consultation with our team members is free and will help you understand the implications of your case. We cover both Kansas and Missouri and are standing by now to take your call at 816-281-0649.
The Consequences of SCRA Violations
So, what happens if SCRA requirements are violated? To illustrate the seriousness of such violations, most cases are litigated on behalf of servicemembers by the Department of Justice.
Typically, the penalties for a bank or other business will be financial in nature. As the nature of these breaches typically involves an institution rather than an individual, jail time is rare. Instead, most cases pursue some kind of financial settlement.
In court, the financial penalty is known as equitable and declaratory relief. It can often exceed the profits made from behavior that violates the Servicemembers Civil Relief Act so as to act as a punishment and deterrent, inherently discouraging a company from future violations.
These punishments will often incorporate fines. The penalties can have a significant impact, especially on smaller businesses, with penalties of $55,000 for the first violation and $110,000 for every violation thereafter.
A successful prosecution may also see property and money being returned to servicemembers. If, for example, a company decided to impose additional interest on loans to compensate for the six percent limit, they would be obliged to return these overpayments if and when ordered to by the court.
Do You Qualify for Protection Under the Servicemembers Civil Relief Act?
If you are in the military, you may well already be aware of some of the protection your status affords in the face of creditors. Crucially, most protections extend to active service members and do not necessarily apply to veterans.
We can help you to maintain your SCRA rights if you are:
An active duty member of the Army, Marine Corps, Coast Guard, Navy, or Air Force

On active duty as a reservist in any department noted above

A National Guard member that has been mobilized according to government orders for over 30 consecutive days

A commissioned officer on active duty with the National Oceanic and Atmospheric Administration or the Public Health Service.
Do You Have a Case under the Servicemembers Civil Relief Act?
Even if you are aware of the SCRA, you may not be completely aware of your legal rights while an active servicemember. Your SCRA attorney will be able to discuss the specifics of your case as part of the free consultation when you contact us. However, many cases involve a selection of specific regulations.
Limiting of Interest Rates to Six Percent During Active Military Service
A servicemember on active duty has the right to cap interest rates at six percent while on duty, which is applicable to any transactions made prior to active service commencing. This applies to almost any kind of credit agreement, such as loans, credit cards, and mortgages. The regulation also covers joint credit agreements, such as those held with spouses or dependents.
Defense Against Civil Case Judgments
Any servicemember sued in a civil case while on active duty has a degree of protection from default judgments under the SCRA. It is up to the bank or other lender to verify your active service status before a judgment can be made. In cases where they are unable to do so, they must file an affidavit stating that this is the case.
Early Lease Terminations
Servicemembers have the authority to terminate lease agreements early if there is a temporary or permanent change in their circumstances. This applies to any form of lease, including homes and vehicles, and often requires very little notice of termination.
Landlords are entitled to ask for a waiver prior to leasing a property to a tenant. If such a waiver has been signed, then the relevant members of the military will not have a case. However, if no such legal document exists, refusal to terminate the lease early or the imposition of penalties will lead to the other party being out of compliance.
Protection from Repossessions
If payments fall behind, a bank or other lender may seek to repossess personal property belonging to servicemembers. Under the regulations of the SCRA, they are unable to do so without a court order.
The property must have been in your possession prior to active duty commencing, or you must have made an installment payment or deposit beforehand.
Protection Against Foreclosure
A bank or lender is unable to foreclose on your home without a court order for an extended period. This regulation applies both while on active service in the military and also for a year afterward.
If servicemembers are at risk of foreclosure but have had their ability to make repayments materially affected by their active service, it is also possible to instruct the court to adjust the loan.
Protect Your SCRA Rights with Bell Law
If your military service has impacted your financial situation and you need support with defending your rights, the SCRA lawyers from Bell Law can help. We work with servicemembers, veterans, and the general public to ensure compliance from every bank and other financial institution that does business in Kansas and Missouri.
Our team has extensive experience in spotting violations and seeking redress, making us the leading choice for servicemembers across the region.
The initial consultation with a lawyer from our team is always free and without obligation, so no matter if you would like more context for your case or are ready to commence legal proceedings, contact our office today at 816-281-0649.