A credit report is one of the most important records in most people's lives, but it is not always clear how to go about protecting it. Not everyone appreciates that their credit reports can impact all manner of decisions and not merely their ability to get a loan or credit card.
Ignoring your credit score can have severe consequences, and any errors can be detrimental in numerous aspects of someone's life. Worst of all, if they are not in the habit of keeping an eye on their debts and other factors on their report, it can lead to an unpleasant surprise at the worst possible time.
Particularly challenging is the fact that nobody has direct control over their credit report. It is a combination of publicly available information and details reported by businesses and organizations. Frustratingly, it is often easier for these companies to influence a credit rating than it is for consumers to ensure their information is accurate.
In some cases, the only option for most people in Raytown, MO, involves hiring consumer protection lawyers.
Bell Law, LLC – Your Consumer Protection Experts in Raytown, MO
An attorney cannot fix a poor credit score overnight. However, they can help with disputes on your account and help determine whether the actions taken by a business in reporting missed payments fall within legal rules.
If you believe that your credit reports held with various reporting agencies contain invalid, outdated, or otherwise incorrect information and are unable to resolve it alone, contact a consumer protection lawyer at Bell Law, LLC for a free consultation today at 816-281-0649.
Your Consumer Rights Under the Fair Credit Reporting Act (FCRA)
Perhaps the most significant tool for clients in Missouri that believe that their credit report is incorrect is the Fair Credit Reporting Act (FCRA). Enacted at a federal level, it confers protections on customers that emphasize the importance of a fair and honest credit score.
Credit agencies must operate in accordance with the act, and it also influences professional bodies that may access or update your reports, such as collections agencies and anyone carrying out a credit search.
The most relevant aspects of the Act for Missouri consumers include:
The right to review any credit report held with a company without the requirement to pay a fee, once each year
The right to raise disputes around inaccurate and unverified information contained in your report
Ensuring that, by law, only people with a reasonable claim can access, search or contribute to your credit report
The opportunity, protected by law, to have outdated information removed from a report
Businesses are legally obliged to follow these rules on behalf of consumers. However, as most people are acutely aware, not all businesses meet legal requirements based solely on being directed to do so.
Disputes will not always necessarily favor the consumer, but direct communication with credit companies is not the only option. If you are unable to resolve the issue alone, an attorney can help. Our attorneys will take up the case on your behalf and help you see it all the way through to court if required.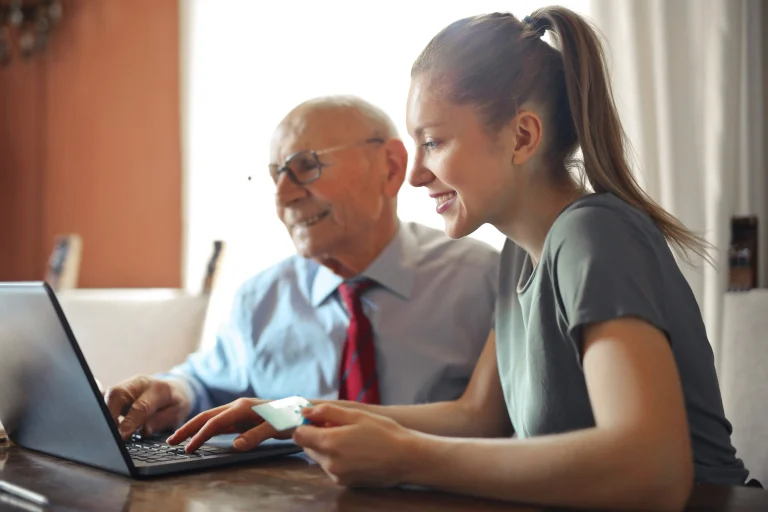 Why You Might Need a Consumer Protection Lawyer for Your Credit Report
Our Missouri attorneys deal with a multitude of cases on a daily basis. Legal action can be an important decision for any person, but given the implied cost of an incorrect credit score, it may be the only option.
You may seek legal support from our Raytown, MO lawyers if:
Your score is negatively impacted by debts, securities, and other accounts that do not belong to you

Personal information contained in your file is inaccurate or outdated, such as following a change of address or name change after divorce

Your report contains old, irrelevant information that should have been removed by a certain date according to a legal schedule

Your report displays debts, fees, and other obligations that have been paid but not updated

You have been the victim of identity theft, fraud, or anything else that was not your responsibility, leading to missed payments and other issues
This covers just some of the cases that may require further involvement from a lawyer, who will draw on the full extent of consumer law and related practice areas to ensure that an unfair score does not affect future credit, increased fees, jobs, and living arrangements.
Working With Consumer Protection Lawyers Following Bankruptcy
In addition to helping take action on unfair consumer credit reports, our attorneys can also assist in rebuilding your credit following bankruptcy.
It is best to undergo an initial consultation with an attorney when the time comes to rebuild your credit following such a significant life event. Under no circumstances should you pay for advice from businesses known for aggressively marketing their paid professional services.
Remember, credit reports exist for a reason, and while it is vital to ensure your report is fair and accurate, no consumer can pay a fee to have negative factors such as bankruptcy eliminated from their report.
Nevertheless, your Missouri attorney can ensure you have the support and guidance around payments and property to ensure you have the resources required to rebuild your report fairly and legally.
Steps Taken To Improve Your Credit Report
Generally speaking, our lawyers will work with you to improve your credit score in three key ways.
First, they will seek to remove any discharged debts from your report. Property buyers, those seeking car loans, and even people looking for a new phone contract can suffer when these discharged debts remain on their reports, and it can also have a significant impact on their business interests.
Next, your lawyer will look to fix any errors in your report. Your lawyers will work closely with you to understand your circumstances to establish what errors might exist. They will then take the necessary steps to have that information updated, even if it means accompanying you to court.
Finally, they will ensure that all information contained in your report is up-to-date. Unfortunately, a typical business may be far quicker to report a missed payment than it is to alert reference agencies that the issue has been resolved.
Contact Bell Law, LLC Today for a Free Consultation
If you need legal support from a specialist consumer protection lawyer in Raytown or across Kansas City, our team is standing by to help. Understand that no matter the challenges you face in the pursuit of fairness, the law is on your side, and our lawyers will ensure your rights are always respected.
The process can begin immediately following an initial free consultation, so reach out to our team today at 816-281-0649.