The Servicemembers Civil Relief Act (SCRA) offers additional protection to active duty military members under federal law. Its purpose is to promote the strength and integrity of national defense by ensuring that servicemembers in military departments can focus on their work without significant concerns over their financial situations.
Typically, the SCRA will come into effect when military members on active duty see their finances materially affected by their work. Their SCRA rights mean that they may be able to pause or change agreements under certain circumstances and also protect themselves against civil proceedings involving creditors.
Ideally, most lenders and businesses will understand they have certain obligations when dealing with applicants materially affected by military service. Indeed, larger companies understand that they have greater responsibilities to such clients than the general public. However, whether through ignorance or for any other reason, breaches of the Servicemembers Civil Relief Act do happen, and it is best to seek professional legal assistance to determine the next steps.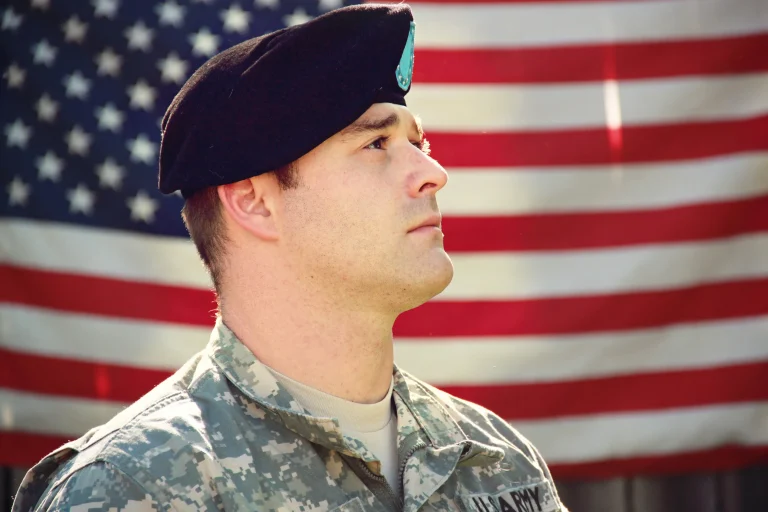 At Bell Law, we firmly believe that consumer rights should be respected at all times and at all costs. Not only should anyone that has failed to receive adequate treatment from a business receive compensation and other relevant redresses, but ensuring that businesses in the state adhere to consumer law means they are less likely to pose an inconvenience for residents in the future.
Everyone in Riley, as well as those throughout the state, is protected not only by federal consumer law but also by the Kansas Consumer Protection Act. This covers many of the most common elements of consumer law, such as the kinds of frauds and scams that anyone may fall victim to without deserving to do so.
However, if you are an active service member, such as someone on duty in the Army, Navy, or Air Force, you can benefit from additional protections designed to protect you and your family while you serve your country. These protections apply to any serving service member and are collected in a federal law known as the Servicemembers Civil Relief Act, or SCRA.
Bell Law, LLC – Your SCRA Lawyers Near Fort Riley
If you feel that your consumer rights have been violated in absolutely any way in the cities and towns of Kansas and you'd like to speak to a consumer law attorney for their legal perspective, Bell Law will help you make sense of what has happened and what to do next.
We work with clients from both inside and outside the military to ensure they can take on a business of any size when they have illegally lost money or believe they have the right to obtain compensation. Our lawyers will stand alongside you throughout the process, all the way to court where necessary, to ensure your financial situation and credit score do not suffer through no fault of your own.
Call our office covering Riley and the surrounding areas today for a free initial consultation at 816-281-0649.
What Is the Servicemembers Civil Relief Act (SCRA)?
The Servicemembers Civil Relief Act, commonly referred to as the SCRA, was deployed at the federal level to ensure that members of the military that have been deployed on active service receive a specific level of protection and assistance. Essentially, it ensures that any lender or creditor must legally take the fact that a consumer has more important things to think about and may not be available at a specific time into account.
Most military people deployed on active service can benefit from the rules covered by the SCRA. Your attorney will be able to discuss the specifics based on the nature of the case. Typically, the regulations apply if you are:
An active duty member of the military services, including the Army, Air Force, Navy, Marine Corps, and Coast Guard

A reserve member of any of these services currently on active duty

A mobilized member of the National Guard, whereby federal orders have led to mobilization lasting at least thirty days

Commissioned offices of the National Oceanic and Atmospheric Administration and Public Health Service that have been deployed on active duty
In some cases, service members may be unable to sign paperwork or otherwise enforce their rights in person. Fortunately, these rights may extend to others. Anyone with power of attorney over a qualifying individual can take action in their best interest, and dependents may also be able to act in accordance with their wishes if they are absent or otherwise unable to do so themselves.
Every case is different, and so it is often best to consult an experienced Riley, KS, SCRA consumer protection lawyer to understand the specifics of each individual case and to establish the best opportunity for the next steps.
What the Servicemembers Civil Relief Act Means for You
With an understanding of who might qualify for protection under the SCRA, it is vital to understand what is covered. Again, your attorney can provide specific insight into your case. However, consumer law cases involving the SCRA often revolve around a handful of specific protections and defenses.
Special Protection Against Home Foreclosure
The SCRA is particularly specific about ensuring that an active service member has a home to return to once their deployment is completed. In pursuance of that goal, the Act prevents anyone that had a mortgage prior to entering active duty from having their home foreclosed without a court order. The onus is on the lending party to obtain an order from the court, and they may take no further action without one.
Typically, the court will take a service member's active duty status into account when compiling a response and must also pause or stay any foreclosure proceeding if active duty has directly impacted an individual's ability to make a payment. This status applies not only while on active service but also for one year after the service ends.
Defense Against Repossession of Your Property
The SCRA does not only affect real estate. The SCRA also requires a lender to apply for a court order when seeking repossession of any personal property, including vehicles.
This protection applies to any purchased or leased property acquired prior to entering active service or anything that the individual either paid a deposit or installment on before active service commenced.
An Interest Rate Cap of Six Percent on Pre-Service Agreements
Thousands of military personnel underestimate the impact the SCRA can have on their financial circumstances while on active duty, with interest on their debts ranking among the most common.
Under consumer law afforded by the SCRA, any member of the army or other military services can apply for interest rates on pre-existing credit arrangements to be reduced to an upper limit of six percent. This applies to loans, mortgages, credit cards, and any other committed agreement prior to starting active duty.
Early Lease Termination
Once again, homes hold a prominent role under the SCRA, and it is not only members of the services that own or mortgage their real estate that benefit. Anyone with a lease on a home – or vehicle – that subsequently enters active service is legally entitled to terminate the lease without penalty.
There may be a short notice period that your lawyer can advise on, but it rarely lasts for longer than a month after notifying the landlord or creditor of termination.
This right comes into effect when an individual enters active duty or when they receive deployment orders or a Permanent Change of Station spanning a period of ninety days or more.
An Attorney for All Your Consumer Rights and Financial Needs
If you are a service member, you receive additional protection under the SCRA, and we will provide an attorney that will ensure that your rights are respected. It is vital to remember that additional rights for being in the military are an added bonus and by no means a replacement for your consumer rights as a US citizen.
We take great pride in serving the residents of Riley, KS, and surrounding cities, spanning not only those in the military but also every husband, wife, and other family members that may require legal support without SCRA protection.
If you have been mis-sold a loan, or you or your family are being pursued and harassed for payment by a creditor, we would be more than happy to represent you and place our years of experience at your disposal. We can make requests to the court, apply to companies for more generous terms, lodge appeals against orders, and effectively provide a comprehensive suite of consumer law services.
Beyond their role as SCRA lawyers, our team can help with any areas of consumer law, credit reporting, and other financial and legal concerns that may impact your life.
Service Members and Identity Theft
In the military, service members have more important business to attend to than keeping a watchful eye on their credit report for signs of identity theft. While we cannot monitor it for you, our services include ensuring that the credit reports of consumers and clients are as fair as they should be. If you require legal assistance to put something right on your credit file due to identity theft, outdated information, or anything else, call our office today.
Credit Repair
Life is busy at the best of times, but for an active service member, it is easy for more minor considerations to take a backseat to the job at hand. Your credit score can potentially influence loan applications, auto finance, and even living arrangements for several years after active duty ends, so it is better not to wait to ensure everything is in order.
Contact Bell Law, LLC, For All Your SCRA Consumer Law Needs Today
At Bell Law, LLC, we are committed to protecting the rights of residents of Riley and the surrounding areas. We take our role of holding companies to account very seriously, which is why we take great pride in representing the service members of the Kansas community. Our credit dispute lawyers will work tirelessly to ensure that if a business has breached your rights under consumer law, you will not have to lose out.
Even if you are not a service member, we provide first-class representation to residents throughout the state, ensuring their rights are respected at all times. We are here to answer any questions you might have about your specific experience, with a service designed to find the best way to address any scenario.
We are here to ensure that what is yours remains yours to the fullest extent of the law, from real estate to other assets. Likewise, debts and credit agreements should never stand in the way of someone that wishes to serve their country. We will help you exercise your rights and ensure that every business you deal with while off-duty respects the protections afforded to you.
If you would like to request further information or discuss your circumstances with a legal professional, call the Bell Law, LLC office today at 816-281-0649 for a free initial consultation.