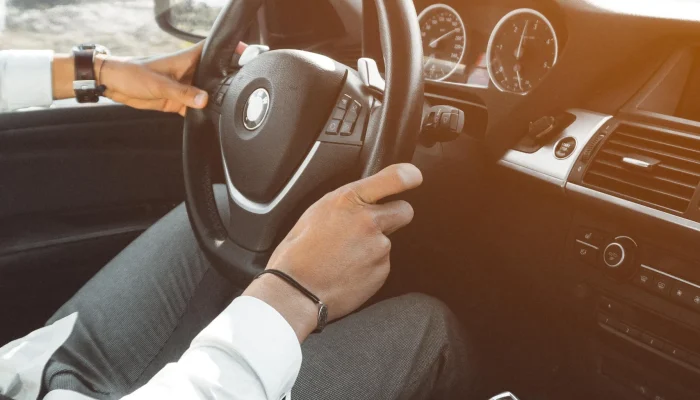 Consumers in Kansas City have the right to expect a professional service when they carry out any kind of transaction, especially when they are dealing with someone they might have gone to specifically for their expertise. However, as in any industry, some auto dealers put profit ahead of professionalism, and some go as far as to commit auto fraud.
As the name suggests, auto fraud is a legal issue in Kansas City, MO, just as it is throughout the rest of the country. That means that if you suspect you have been a victim of auto dealer fraud, you should contact a law firm to discuss your rights and whether your dealership was in breach of Missouri law.
Speak to the Attorneys at Bell Law, LLC Today
If you require advice and guidance from an auto dealer fraud lawyer in Kansas City, MO, the attorneys at Bell Law, LLC are standing by to help. Our lawyers will discuss the nature of your case, understand your suspicions and advise on next steps, drawing not only on legal expertise, but a history of successfully defending consumers across Missouri.
Car dealers will typically resort to tricks that our lawyers have seen before throughout cases similar to yours. We can help you explore your legal options and the best course of action to ensure you have not lost out in any way and take steps to ensure that the dealer in question cannot continue to commit fraud on unsuspecting members of the public.
Our relationship with clients begins with a free consultation, so call our Missouri lawyers today at 816-281-0649.
What Types of Fraud Can a Car Dealer Commit?
Our auto dealer fraud lawyers have experience of cases where a dealership has committed fraud in all sorts of different ways. However, many cases involving dealership fraud boast similar hallmarks.
Common reasons to speak to our MO lawyers include the following:
Failure to inform the buyer if a vehicle was previously involved in a wreck

Knowingly selling a defective car as operational

Selling used cars as new, often in combination with other breaches such as odometer fraud

Selling vehicles that were previously used as rental cars without disclosing it

Pressuring buyers to purchase service warranty coverage or extended service contracts or encouraging them to enter into deals with finance companies without due diligence
Essentially, it is evident just how many cases of auto dealer fraud come down to the pursuit of more money. Car dealers have a responsibility to ensure that they meet their obligations, and that consumers receive what is promised to them.
There is a moral obligation as well. For example, many consumers would not even consider whether the vehicle they want to buy was previously used as a rental. It is not illegal to sell such vehicles in Missouri either, but the key is ensuring that the potential buyer is aware, as it may affect their purchasing decision.
What To Expect If You Sue an Auto Dealer in Kansas City, MO
Every case is different, and one of the most important reasons to speak to a Kansas City auto dealer fraud attorney is to establish whether you have a case and if that case is worth pursuing.
As we offer a free consultation, it is always worth asking the question, even if you feel your case is relatively minor. The auto dealer fraud lawyers at our law firm are acutely aware that once a dealer has demonstrated a willingness to commit auto fraud in one way, it is reasonable to assume that they would be happy to attempt to defraud others.
Unsurprisingly, most cases involve gathering evidence against the dealership. Successful legal action over fraud requires proof that the dealer intentionally made false claims. If they can prove that there was no intent, it is considered misrepresentation rather than auto dealer fraud.
If you elect to file a lawsuit, then you will follow the standard legal process, potentially facing the dealer in court. Our auto dealer fraud lawyers will support you at every stage of the process, including representing you in the courtroom as and when required.
Typically, the goal of the lawsuit will involve one or more of the following:
Receiving the legal opportunity to return the vehicle in return for a full refund, including any monthly payments made since taking ownership

Removing the obligation to make further payments on the vehicle

Receiving punitive damages in cases where the dealer's actions have led to loss or hardship beyond the value of the vehicle
Your attorney will help you decide if you should pursue a case involving more than simply getting your money back. It may be possible to identify a case where auto dealer fraud has led to further issues. For example, suppose a dealership has knowingly sold a vehicle that is unsafe to drive and that has directly resulted in personal injury. In that case, the dealer may be expected to pay compensation over and above the value of the car.
An Auto Dealer Fraud Lawyer is Standing By
If you have fallen victim to auto fraud of any kind, then you did not receive the service you deserve from someone you should be able to trust. The best way to handle this is by working with a leading Kansas City law firm to ensure you receive the desired outcome.
At Bell Law, LLC, we are committed to protecting consumer rights across Missouri. Our clients are our top priority, and we take great pride in ensuring we not only achieve the compensation our clients deserve, but to put a stop to fraudulent activities that may affect others.
If you have not received the service you believe you deserve, were deliberately misled or feel that your dealer applied undue pressure to force you into making the wrong decision, you may well have a case.
It costs nothing to to obtain a legal perspective on your potential claim, and there is absolutely no obligation after speaking to a Bell Law attorney. We are at your service with honest, transparent legal representation you can trust, so contact our Missouri lawyers today at 816-281-0649.