Companies are highly regulated in what they can and cannot do, and these laws are designed to protect consumers. A business must act fairly and honestly in its operations, whether they offer products, services, or a mix of both.
Of course, just because a business in Johnson County is legally obliged to uphold KS consumer regulations doesn't necessarily mean that they always do. If you have suffered due to negligence or deceit on the part of a Johnson County business, it's time to speak to a lawyer.
Lawyers from Bell Law, LLC specialize in consumer protection and related practice areas, and we're ready and waiting to put our resources at your disposal. New clients can get started immediately with a completely free consultation, where you will have the opportunity to speak to one of our experienced attorneys about your case.
Call our office now at 816-281-0649 to get your case underway and prepare to determine the next steps.
Consumer Rights in Johnson County
Most consumer rights cases involve financial losses in one way or another. The law covers consumers in Johnson County and cities throughout Kansas, ensuring that anyone that has fallen victim to malicious business practice or outright fraud can expect their case to be heard by the state.
Generally speaking, the goal is to achieve compensation for KS consumer losses, along with additional punitive damages and compensation to cover fees such as legal expenses.
Your lawyer will discuss the nature of your case and the likelihood of receiving compensation when you first speak to them.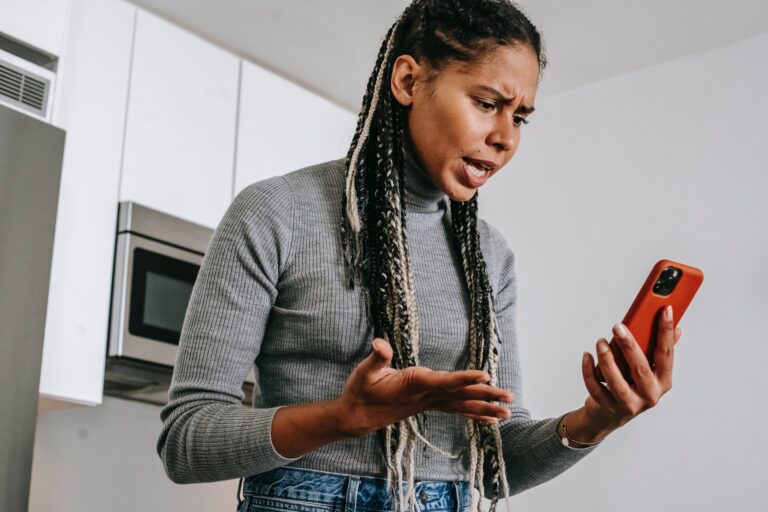 Common Consumer Protection Issues in Johnson County
Any business that profits illegally from a KS consumer leaves itself open to legal action. As such, there are dozens of potential reasons for appointing a lawyer to act on your behalf. The most common cases we deal with at Bell Law, LLC include the following among their number:
Excessive harassment from debt collection agencies.

Unreasonable and non-contractual fees for services rendered.

Vehicle fraud

, such as misrepresenting the mileage on a used vehicle or a car's state of repair.

IP fraud and the sale of counterfeit goods.
If you choose to consult a lawyer about your consumer rights, they will be able to discuss the violation and the likelihood of receiving compensation from a Johnson County business.
The Kansas Consumer Protection Act (KCPA)
One of the key resources for clients in Olathe and other cities throughout Johnson County and the wider state is the Kansas Consumer Protection Act (KCPA). It is designed specifically to protect the rights of residents.
While anyone in the state can search and browse the KCPA on the web at their leisure, your lawyer will bring legal perspective and experience to the case. Having reviewed your case in the context of state legislation, your lawyer will then proceed to find the best possible way to approach the next stages.
Some of the key takeaways from the KCPA that most affect individuals include:
A three-year statute of limitations, governing how long a KS consumer protection case remains valid.

Provision for fines of up to $10,000 per Johnson County business for KCPA violations.

Increased penalties of up to $20,000 per offense for violations involving those over 60 years of age or considered disabled.
One critical element of the Act that our attorneys often focus on is that there is no need to establish proof of intent for violations involving the KCPA. As such, lawyers have an easier time bringing legal action in Johnson County and can establish a case based on the outcome rather than the need for evidence.
What a Johnson County, KS Consumer Law Attorney Can Do for You
Every case we take begins with a free consultation, where your lawyer will work to understand the circumstances of your case and provide early insight into what to expect should you decide to enter the legal system in search of compensation.
In addition, given the limitations outlined in the KCPA, attorneys can usually give a new client an idea of what compensation they can expect to receive should they win the case.
Individuals have no obligation following the free consultation and can decide whether they wish to proceed with the case. Should you choose to do so, your lawyer will discuss the stated violations in much more detail, before getting to work on gathering evidence and speaking to those involved.
Bell Law, LLC – Your KS Consumer Law Attorney
We are proud to rank among the highest-rated law firms in Kansas and when you work with our attorneys, you can expect the highest level of service, experience, and professionalism. We treat all our clients as individuals and always strive to ensure both their legal and personal rights are fully respected as cases proceed.
If you believe your consumer rights have been violated in any way and anywhere across Johnson County, a KS consumer law attorney is standing by now to help. Whether you've got questions about a consumer protection case or have an issue you wish to get to work on immediately, we're ready to assist.
It all starts with a free consultation, so contact the lawyers at our Johnson County offices today at 816-281-0649.