The Fair Credit Reporting Act (FCRA) was created to stop false information in credit reports. Under the act, credit reporting agencies have an obligation to ensure the information in your credit report is correct. It also gives consumers certain rights and prevents the reporting of inaccurate and/or outdated information.
If you want to dispute any information on your credit report or believe a business inappropriately obtained your credit report, then you should contact Bell Law LLC.
Our attorneys have decades of experience in assisting clients with disputing inaccuracies and taking legal action to protect their credit reports. Whether your report contains inaccurate or outdated information, or it was accessed by someone without the authority to, we can help you.
Our law firm offers a free consultation to anyone who thinks their credit report rights have been violated in any way. Bell Law LLC is a reputable law firm and our lawyers will dedicate themselves to fighting for your rights.
So call us today at 816-281-0649 to book your free initial consultation.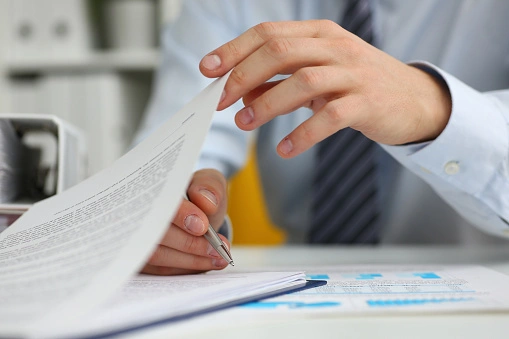 What Is a Credit Report?

Your credit report is a foundational document that contains information on where you live, how you pay your bills, and whether you've been sued, arrested, or have filed for bankruptcy.
It is basically a profile of your financial responsibility and creditworthiness, which can ultimately open or close doors to financial opportunities. Nationwide consumer reporting companies sell the information in your report to creditors, employers, insurers, and other businesses that will use it to evaluate your applications for credit, employment, insurance, or renting a home. Because of this, it's crucial that your credit report displays only an accurate credit score and information.
Unless you dispute false and erroneous information, it will remain there and become a constant problem.
Fair Credit Reporting Act
Credit reports have significant and far-reaching impacts on financial matters, so the federal Fair Credit Reporting Act (FCRA) was introduced in 1970 to safeguard consumers and their rights.
Under the Kansas state and federal laws, you have privacy rights, where you are entitled to fair and accurate credit reporting. This means that any report that doesn't depict you fairly or accurately is a violation of your rights.
What Are Your Rights Under the Fair Credit Reporting Act?
Under the complex Fair Credit Reporting Act, you have many important protections, including the following:
The right to review your credit report

– You need to be able to

access your credit report

so that you can identify and fix any errors. There are three major credit reporting agencies, which must provide you with a free copy of your report once every year. You just need to ask.

The right to dispute inaccuracies and unverified information in your credit report

– It's not fair if you have to suffer negative consequences because of any errors in your credit report. Because of this, federal law allows you to dispute all inaccuracies, but also any information that can't be verified objectively. However, successfully pursuing a dispute can be very difficult, which is why you may need the help of a lawyer. At Bell Law LLC, our attorneys can work to ensure your credit report is accurate and stand up to large credit reporting agencies on your behalf.

The right to dispute out-of-date information in your credit report

– If you've made a financial misstep in the past, it should not affect you forever. Negative credit information should be removed from your credit report after a specific amount of time. If the credit reporting agency doesn't comply with this protection, you have the right to file a dispute.

Only people/organizations with a legitimate purpose can access your credit report

– Your credit report contains personal information about your employment, financial history, and more. This information could be used for identity theft, which is why the law restricts who can access your credit report and under what circumstances.
For more information on your specific privacy rights and dealing with credit report inaccuracies, contact Bell Law LLC.
Common Credit Reporting Cases
Some common credit reporting issues that our lawyers have dealt with include the following:
A report that shows various accounts which don't belong to you.

Credit errors that were the result of identity theft.

A report that shows closed accounts, which should have been written off your report.

Inaccurate personal information, such as the wrong name, age, address, occupation, social security number, etc.

Incorrect information regarding bankruptcies, court judgments, tax liens, etc.
Credit Repair After Bankruptcy
You may find yourself flooded with advertisements from credit repair companies during and after bankruptcy. Each credit repair company will likely be promising you a service beyond their abilities and will claim that they can remove all negative information from your credit report, which will instantly raise your credit scores.
Unfortunately, most of these credit repair services are scams. They will demand upfront fees, and once they've taken your money, they will not fulfill any of their promises.
Instead of risking your credit report with an unknown company, you should turn to our team of licensed attorneys at Bell Law, LLC. To schedule a free consultation and discuss your individual case, contact us today.
Benefits of Credit Restoration
If you are suffering from a poor credit report, we can help you. Credit repair programs are designed to correct any credit reporting errors so that it doesn't hold you back in the future.
If you have filed for bankruptcy, credit repair services may be necessary after the bankruptcy so you can get back on your feet. If your credit report suffers for longer than necessary, then it can slow your progress in rebuilding your financial stability.
Without a good credit history, score and report, things like securing a mortgage, buying a car, or even applying for a rental home can become incredibly difficult. You could end up with impossibly high-interest rates, or may just be completely turned down. Credit errors can even negatively impact your ability to get a job.
This is why credit repair is so important. Credit repair can help by:
Removing Discharged Debts
If your credit report mentions debts that were discharged during the bankruptcy process, then these should be cleared. This can have a huge effect on your income-to-debt ratio, which will have a very positive impact on your credit score.
Correcting Records
If there are errors on your credit report, then these need to be identified and fixed as soon as possible. Even honest mistakes have a negative impact, and removing them will improve your credit.
Clearing Outdated Information
Credit reporting agencies are expected to remove outdated records after a certain amount of time passes, but it's not uncommon for the consumer to have to initiate this.
When your credit report is up-to-date and accurate, you'll be able to move forward with a solid foundation to rebuild your credit on.
What Can a Kansas City KS Credit Reporting Attorney at Bell Law, LLC Do For Me?
Firstly, Bell Law LLC will offer you a free, no-obligation consultation. During this consultation, you'll discuss your case and legal issues with one of our excellent lawyers. Our attorney will then be able to explain the best options available to you.
After this consultation, it'll be up to you to decide whether you want to continue working with us. If you do, we'll continue working on your case properly, and work on your behalf to clear your credit report.
Contact Our Kansas City Credit Repair Lawyers Today!
If there is disputed information on your credit report, and you believe that your rights have been violated by a credit reporting agency, then we can help.
Our team of excellent attorneys at Bell Law LLC has decades' worth of collective experience and has successfully worked countless cases similar to yours. We understand the importance of trust in legal matters like this and will dedicate ourselves to building a strong attorney-client relationship with you.
If you have a valid legal issue, we promise that we won't back down. We'll do everything possible to fight for your rights and ensure that you have the accurate credit report that you deserve.
To speak with a skilled lawyer today, don't hesitate to contact our law firm at 816-281-0649 and schedule your free consultation as soon as possible!