Consumer protection laws in Missouri are robust, but if you are an active duty servicemember or fall into a related category, you are afforded additional protections under federal law. The regulations are designed to ensure that no consumer should suffer financially as a result of their service and afford additional rights beyond those intended to protect all residents.
Of course, just because these rights are enshrined in law, that does not necessarily mean that businesses and other organizations always adhere to them. If you believe that your rights have been violated, it is highly advisable to speak to our consumer protection lawyers at the earliest opportunity.
They can help you with legal action and will help you pursue any compensation you may be entitled to. All cases start with a free consultation, where our skilled consumer protection attorneys will work to understand your case and help you understand where your rights, whether under the SCRA or otherwise, have been violated. They will then work with you throughout the case to ensure your rights are always respected and that you achieve the best possible outcome.
If you're in Knob Noster, MO, and believe you have been the victim of SCRA consumer rights violations, call the Bell Law offices today at 816-281-0649.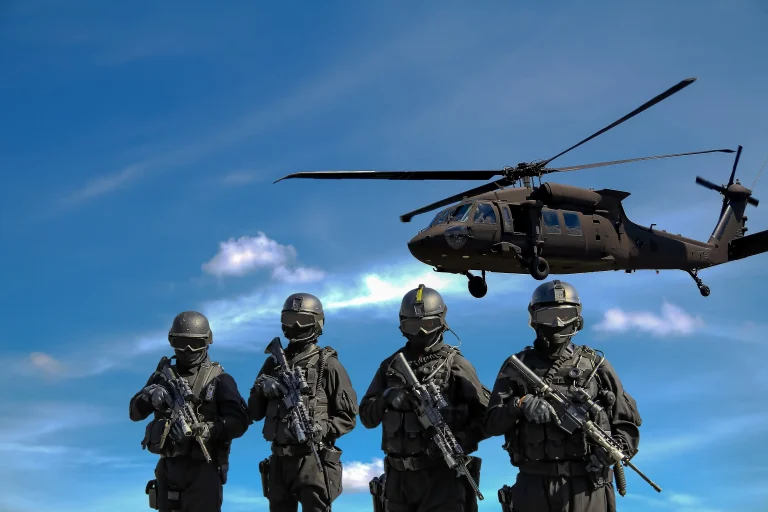 The Servicemembers Civil Relief Act (SCRA)
Some consumer protection regulations are more obvious than others. When a business receives money from a consumer in return for goods and services, those consumers can expect to receive what was promised or, at the very least, a refund. That basic principle applies to everyone in the state of Missouri.
However, if you are covered by the Servicemembers Civil Relief Act (SCRA), you benefit from additional protections.
The SCRA applies to you if:
You are an active duty member of the Army, Navy, Air Force, Coast Guard, or Marine Corps

You are a reserve member of any of these forces currently serving active duty

You are a National Guard member that has been mobilized for thirty or more consecutive days

You are serving active duty as a commissioned officer of the Public Health Service or the National Oceanic and Atmospheric Administration
Beyond this, the effectiveness of consumer protection under the SCRA can also extend to relevant individuals that may not be currently serving on active duty, such as their dependents or anyone with power of attorney.
What The SCRA Means for Consumers
If you fall into one of the above categories, you can benefit from additional rules that apply not only throughout the state but across the entire country, ensuring that your financial business does not negatively impact your ability to serve your country.
There are several key protections under the law, each designed to make sure your domestic life does not suffer when you are called away from home.
Immediate Lease Termination
If you are called up to serve elsewhere, any landlord or vehicle leasing business in Missouri is obliged to allow you to terminate your lease immediately. If you signed the lease before active duty, you receive Permanent Change of Station orders or deployment orders, you are entitled, by law, to end any such agreements without penalty.
There may still be a brief notice period, and our consumer protection lawyers are happy to discuss the specifics with you. In most cases, our clients are not liable for payments scheduled for more than thirty days after the notice of termination is submitted.
Reduction of Interest Rates on Pre-Service Credit Agreements to Six Percent
If you took out any kind of credit agreement prior to active service, such as loans, mortgages, and credit cards, the SCRA enables consumers that hold that debt to contact the business that holds the debt to potentially reduce interest rates. This regulation also applies to any agreements held jointly with a spouse, which can be particularly useful on mortgages specifically.
Lenders must reduce the interest rate on these agreements to a maximum of six percent and would be committing a criminal act if they sought to add that interest back on later in the agreement.
This applies throughout the time spent on active duty and typically extends for a period of up to a year following its completion. It is also possible to apply for this protection retroactively for up to six months following the completion of active duty.
Protection From Default Judgements
A default can be hugely detrimental to any credit score, but anyone from Missouri serving in the military is protected from them in civil cases, thanks to the SCRA.
Enforcement of this regulation can vary, making it all the more important for consumers to speak to consumer protection lawyers if they believe their rights have been violated. It is the responsibility of the party taking action to file an affidavit with the court to state whether or not you are on active duty. Likewise, if your duty has prevented you from appearing in court in person, a court is obliged to appoint an attorney to represent you before they can enter a judgment.
Defense Against Home Foreclosure
If you have a mortgage on your home, the lender cannot foreclose on it while you participate in active service and for a further year thereafter. This right can often be combined with the protection against defaults noted above, ensuring that, for the most part, any active servicemembers do not need to worry about losing their mortgaged home while they are serving their country.
Protection Against Repossession
Not only is your home protected under the SCRA, but any form of leased personal property is also covered to an extent. For example, a business is unable to repossess your vehicle while you are on active duty without a court order. This means that if you fail to keep up with agreed payments while serving, the lender would need to apply to a Missouri court for a judgment before they may take any further action.
It is important to note that while SCRA protection ensures the domestic lives of consumers in the services are not negatively impacted while on active duty, they remain responsible for their debts. As such, lenders are entitled to add late fees and other charges for missed payments without violating consumer law.
Call Bell Law Today for Your Consumer Protection Needs
At Bell Law, we believe nobody in Knob Noster or, indeed, throughout Missouri should suffer due to the criminal actions of a business. Our consumer protection lawyers work to ensure that when it comes to our clients, rights are the top priority. We serve cities throughout the state and ensure that Missouri consumers, whether or not they are in the services, receive the legal support and guidance they need to ensure those rights are always respected.
Whether you've put a case together and seek the requisite legal support to make it happen, or you suspect you've been the victim of fraud, misrepresentations, or other violations of consumer protection law and are unsure of the next steps, we're standing by to help.
Your Knob Noster, MO, SCRA consumer protection lawyer is just a phone call away. Reach out to our expert team, which boasts extensive experience in SCRA cases, today for your free initial consultation at 816-281-0649.