The Servicemembers Civil Relief Act (SCRA) offers additional protection to active duty military members under federal law. Its purpose is to promote the strength and integrity of national defense by ensuring that servicemembers in military departments can focus on their work without significant concerns over their financial situations.
Typically, the SCRA will come into effect when military members on active duty see their finances materially affected by their work. Their SCRA rights mean that they may be able to pause or change agreements under certain circumstances and also protect themselves against civil proceedings involving creditors.
Ideally, most lenders and businesses will understand they have certain obligations when dealing with applicants materially affected by military service. Indeed, larger companies understand that they have greater responsibilities to such clients than the general public. However, whether through ignorance or for any other reason, breaches of the Servicemembers Civil Relief Act do happen, and it is best to seek professional legal assistance to determine the next steps.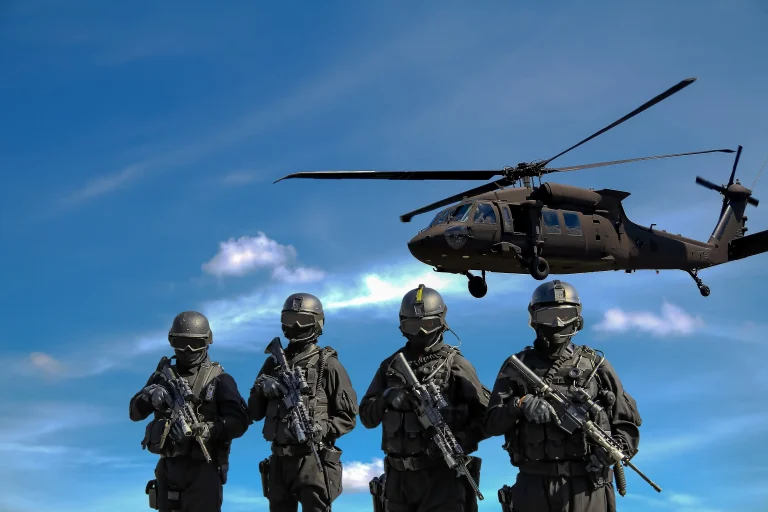 Speak to the SCRA Specialists at Bell Law Today
Financial matters often lead to civil cases. Treating a breach of the SCRA like any other legal matter is always highly advisable. As such, we invite anyone that believes they have a case to contact us for a free legal consultation.
This initial discussion takes place without obligation and is designed to enhance any service member's ability to understand the nature of their case, how they have been failed on something the SCRA covers, and the next steps towards a resolution.
Whether you're unsure about whether the SCRA applies to you or you already have plans in place to take action against a company, our SCRA lawyers are standing by to help you move things forward. Call us whenever you're ready at 816-281-0649 for unrivaled legal assistance.
Who Is Covered Under the Servicemembers Civil Relief Act (SCRA)?
Before looking at what is covered under SCRA protections, it is essential to understand who can benefit from these enhanced consumer protection laws. If you are engaged in military service and on active duty, there is every chance that you can benefit from these enhanced legal protections. Specifically, the following active duty servicemembers can litigate under SCRA rules:
Active duty personnel in the Army, Navy, Air Force, Marine Corps, and Coast Guard

Reserve personnel from each branch that have been called up to serve active duty service

Members of the Army National Guard and the Air National Guard, when called to active duty for more than 30 days consecutively

Commissioned officers from the National Oceanic and Atmospheric Administration or the Public Health Service that are considered to be on active duty.
Additionally, SCRA protection applies to spouses and a servicemember's dependents, including family members, children, and anyone for whom the servicemember provided at least half of the support for 180 days before any application under SCRA protections.
While your attorney will be able to verify whether the SCRA applies to you, coverage typically begins upon entering active duty. Protections typically end upon servicemembers leaving active duty, within 90 days of discharge, or when the servicemember dies.
Individuals on active duty service also do not need to be in an area of conflict. The SCRA requires that servicemembers are deployed on active duty and that can just as easily be within the continental United States as it can be anywhere else in the world.
How the SCRA Protects Servicemembers on Active Duty
There is a lot to take in when it comes to the SCRA, especially for those without a legal background. As such, it is often best to speak to a specialist SCRA attorney who, as part of their legal services, will be able to explain how the SCRA applies to your case.
However, there are certain elements of the Act that are more common than others in terms of typical legal cases.
Areas of Coverage
The terms of the SCRA include three key coverage areas:
Protection against the entry of default judgments

A stay of proceedings when the servicemember has been given notice

The vacation or stay of judgments and garnishments
In real terms, this leads to several critical protections that can support servicemembers throughout their time on active duty.
Interest Rates Capped at Six Percent
Any servicemember that had pre-existing credit agreements prior to entering active service can apply to have relevant interest rates reduced if they are above six percent. According to SCRA rights, a lender is obliged to reduce the interest rate accordingly when the servicemember applies to do so while providing evidence of their military service.
This applies to everything from automobile leases and residential lease agreements to credit cards and loans. Most lenders understand their obligation in this regard and will reduce the interest rate for the duration of active service, even if it is not a permanent change to the agreement.
Servicemembers can apply for this reduction at any time during active service and for up to 180 days thereafter. Lenders are also forbidden from attempting to claw back any of the reduction in the future, even when circumstances return to normal.
Prevention of Foreclosure Without a Court Order
One of the key tenets of the SCRA is that it should not impact a servicemember's ability to return home following their duty. As such, a lender responsible for a mortgage or other home loan must apply for a court order before they can foreclose on a property, assuming that the servicemember in question has not waived their rights.
Protection Against Repossession of Personal Property
The SCRA also affords similar protections to personal property as it does for homes. While it most commonly applies to car loans and automobile leases, a bank or lender cannot seek to repossess anything owned by servicemembers covered under the Act without a court order.
As long as the property in question was purchased or leased prior to active duty commencing, it benefits from these protections that ensure that anyone that wishes to take control of this property must consult a court in order to do so.
Defense Against a Default Judgment
As referred to previously, the SCRA is also designed to ensure that, in most cases, third parties are unable to earn a default judgment against members of the military on active duty. The nature of default judgments means that a court makes a decision in favor of one party in a civil action when the other is unable to attend. Given that military service may preclude a servicemember from attending administrative proceedings, the court will require the litigator to file an affidavit reflecting the defendant's current active duty status.
Early Termination of a Lease Agreement
Military orders can lead anyone in the services to have to alter their plans at any given moment, potentially leading to a permanent change in circumstances. As such, a housing lease taken out in good faith can quickly become untenable if the leaseholder is required to move away.
Any leases, including not just residential property but also cars and other assets, can be terminated without penalty and with minimal written notice. Some landlords include waivers in lease agreements preventing early termination, even for those in active military service. However, assuming that an individual has not waived their rights, the protections afforded by the SCRA typically enable them to move with minimal additional payments.
Speak to an SCRA Lawyer from Bell Law
If you are on active military service and believe that you may require legal assistance to enforce the protections of the SCRA, Bell Law is here to support you. From the earliest stages of determining whether you have a case all the way through to representation in court, we will ensure you have someone by your side that will focus firmly on your rights.
We operate throughout Kansas and Missouri, ensuring that the thousands of military personnel throughout the area can focus on their jobs while we take care of the legal matters.
Remember, the initial consultation is completely free of charge and available without obligation, so even if you're unsure whether SCRA protection extends to your circumstances, we would be delighted to provide insight and context.
Our team is standing by now, so call us at 816-281-0649.