In the states of Kansas and Missouri, companies have a duty to be upfront with their customers. If you think that your rights as a consumer may have been violated by a company, then you may be entitled to compensation and could take legal action. The skilled Kansas City consumer lawyers at Bell Law LLC will be able to help you.
Our team of Missouri fraud attorneys has plenty of experience in helping clients who have been treated unjustly by a company and have decided to take legal action to get the justice they deserve. Whether you were misled, harassed, overcharged, or anything else, our consumer law attorneys can help you.
We offer a free initial consultation to anyone who thinks their rights may have been violated by a company. Bell Law LLC is a reputable law firm that will be dedicated to fighting for your rights. Call a consumer lawyer Kansas City residents trust today at 816-281-0649 and schedule your free consultation!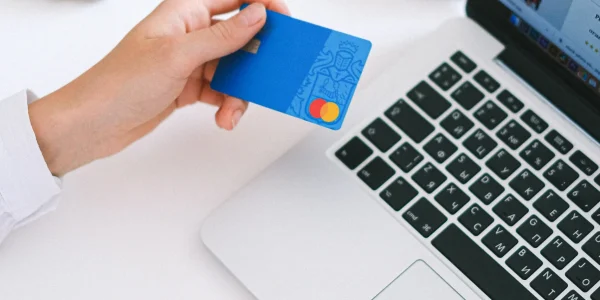 Ask a Consumer Lawyer Kansas City Residents Trust: What Are My Rights?
Consumers in Kansas City are protected by the Kansas Consumer Protection Act and the Missouri Merchandising Practices Act. Under these acts, consumers who have suffered a financial loss because of fraud, deceptive business practices, and more, are protected.
This means that consumers who have been negatively impacted could be entitled to compensation that will cover their losses, punitive damages, and legal fees.
Some ways that consumer rights could be violated are listed below:
Auto fraud, such as faulty vehicle repairs, odometer fraud, and misrepresentation of the vehicle's condition.
Mortgage or loan service fraud.
Fee overcharges from companies such as financial institutions or mortgage companies.
Unsolicited telemarketing calls and text messages.
Fraudulent admission practices from for-profit schools.
If you believe that these legal issues have affected you, then you should get in touch with a Kansas City consumer protection lawyer to help you seek the justice that you deserve.
Consumer Protection Laws in Kansas and Missouri
At Bell Law LLC, we have a deep understanding of the Kansas Consumer Protection Act and Missouri Merchandising Practices Act. We have plenty of experience using the law on the behalf of our client's best interests.
If you want your questions about the KCPA or MMPA, and other consumer rights legislation answered, you should contact our law office. Our Kansas City consumer protection lawyers will help you understand your rights by discussing your specific case with you in detail, and explaining all possible options.
The Kansas Consumer Protection Act
Under the Kansas Consumer Protection Act (KCPA), the rights of Kansas consumers are protected. The KCPA makes it easier for consumers to take legal action because the victim does not need to prove the intent of the suppliers.
To establish a valid KCPA claim, the victim needs to be able to prove the following:
The victim is a consumer.
The defendant is a supplier.
The defendant was engaged in a deceptive act in a consumer transaction.
The defendant's act or practice left the victim aggrieved.
The Missouri Merchandising Practices Act
The Missouri Merchandising Practices Act (MMPA) provides protection to Missouri residents and consumers. The law itself is quite broad, to ensure that consumers of any company are protected.
There are four key elements to an MMPA claim:
It involved the purchase, solicitation, or advertisement of merchandise.
The relevant goods or services were for personal, family, or household purposes.
The victim has suffered a loss of money or property.
This loss was caused by an act, committed before, during, or after the event, that was unlawful.
If you have suffered a financial loss because of actions that are prohibited in the act, you may be entitled to reimbursement. To schedule a consultation with the best consumer Lawyer Kansas City has to offer,  contact Bell Law LLC today.
Common Consumer Protection Cases
Our Kansas City lawyers have plenty of experience in dealing with a wide range of consumer protection cases. However, the most common cases our attorneys deal with are listed below:
Kansas Consumer Protection Act (KCPA) claims.
Missouri Merchandising Practices Act (MMPA) claims.
Auto dealership fraud.
Consumer fraud.
Mortgage fraud.
Improper insurance premium fees.
There are many other types of consumer protection cases, so don't hesitate to get in touch with our lawyers and ask for advice specific to your situation.
Do You Need a Fraud Attorney to Resolve a Consumer Dispute?
It is not a legal requirement to work with an attorney for any legal issues in the United States. Therefore, you can try to resolve a consumer dispute without legal counsel.
However, this is highly inadvisable. In these sorts of cases, you will be fighting in court against a strong team of defense attorneys and corporate lawyers, and so if you don't have adequate experience, knowledge, or resources, it will be near impossible for you to win your case.
Choosing to work with a team of lawyers is the best idea for you. Our team at Bell Law LLC has an impressively high degree of peer recognition and professional achievement, and so by working with us, you'll be increasing your chances of success by a huge margin.
Our Kansas City, MO consumer protection lawyers have an impressive amount of experience and know the legal system like the back of their hands, so will be able to provide you with the skill and knowledge that you need on your side.
What Are You Entitled to in a Consumer Protection Case?
Unfortunately, this is an impossible question to answer until we have assessed your specific case. This answer to this question varies from case to case and will be completely dependent on the circumstances surrounding your case.
The outstanding Kansas City lawyers at Bell Law LLC will dedicate themselves to examining your case and gathering evidence of the damages that you suffered. Once they have looked through your case, they will be able to tell you the amount of compensation you deserve and will work with you to secure it.
What Can Bell Law LLC Do For Me?
Bell Law LLC will first offer you a completely free, no-obligation consultation. During this consultation, you'll sit down with one of our excellent Kansas City consumer protection lawyers and discuss your case and the best options available. We'll also give you a rough estimation of how much compensation you could be entitled to.
After this consultation, you can decide whether to continue working with us. If you do, we'll begin investigating your case properly, gathering evidence, liaising with all relevant parties, and completing the necessary paperwork on your behalf. While we do the hard work, you'll be able to relax.
Contact a Skilled Fraud Attorney Missouri and Kansas Residents Rely on!
If you've been treated unfairly by a company and want to seek justice, then we can help.
Many big businesses will completely ignore their consumers, but a valid lawsuit will make them listen. Courts are often the best way to hold big companies accountable for their harmful actions, and we're here to help you.
Our consumer protection lawyers at Bell Law LLC have decades' worth of combined experience and have worked many cases similar to yours. Our approach to the attorney-client relationship is unrivaled. If you have a valid claim, we promise you that we won't back down, and will do everything we can to fight for your rights.
We offer free consultations so you can ask any questions you may have before you agree to representation. To speak to a skilled consumer lawyer Kansas City consumers trust, call us at 816-281-0649.