Companies have a duty to be honest with their customers. If you believe that your rights as a consumer have been violated by a company, then you may be able to take legal action. The outstanding lawyers at Bell Law LLC will be able to help you.
Our team of consumer protection lawyers has plenty of experience in helping clients who have been treated unfairly and deserve justice against these deceitful companies. Regardless of what happened – whether you were misled, harassed, or more – our consumer law attorneys can help you. We offer free consultations to anyone who believes that their rights have been violated by a company, so contact us today to schedule your free consultation!
By hiring Bell Law LLC, you will be ensuring that a reputable law firm will be dedicated to fighting for your rights. Call us today at 816-281-0649.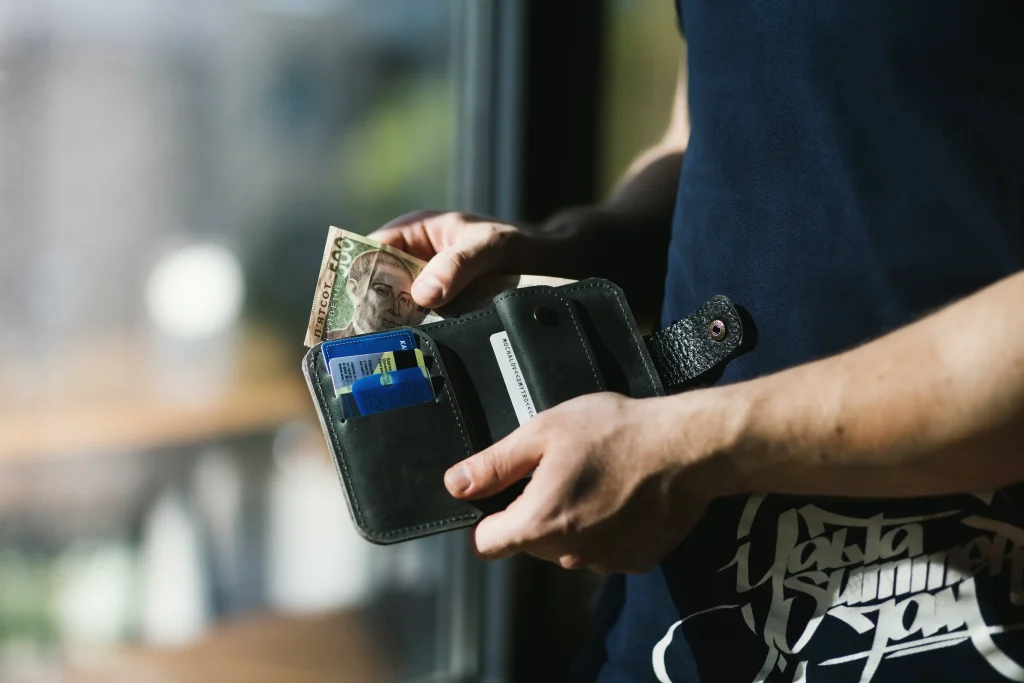 What Are Consumer Rights?
Consumers in the Kansas City, KS area are protected by law. Under this law, consumers who have suffered financial losses due to deceptive business practices, fraud, and more are protected. It means that consumers affected may be entitled to compensation that will cover their losses, as well as relevant expenses such as punitive damages or their legal fees.
Some examples of Kansas City, KS consumer rights being violated are listed below:
Unsolicited telemarketing calls or text messages.

Fraudulent admissions practices by for-profit schools.

Mortgage or loan servicing fraud.

Fee overcharges by financial institutions, mortgage companies, and more.

Vehicle sale fraud, such as faulty repairs of vehicles, misrepresentation of vehicle condition, and odometer fraud.
If you have been affected by any of these legal issues, then you should contact the top consumer protection lawyer Kansas City residents recommend to help you seek justice.
The Kansas Consumer Protection Act
The Kansas Consumer Protection Act (KCPA) protects the rights of Kansas consumers. Some features of the KCPA include the following:
The statute of limitations under KCPA is three years.

Companies can face a fine of up to $10,000 for violating the KCPA.

There are enhanced penalties of up to $20,000 if the violations affected the disabled or elderly (people over 60 years old).

The majority of KCPA violations don't require proof of intent on the part of suppliers, meaning that it's easier for you to pursue legal action.
At Bell Law LLC, we have a deep understanding of the Kansas Consumer Protection Act and have plenty of experience using the law on the behalf of their client's best interest. If you want your questions about the KCPA and other consumer rights legislation answered, you should contact our law office. Our consumer protection lawyer will help you understand your rights by discussing your specific case with you in detail, and explaining all possible options.
Common Consumer Protection Cases
The most common consumer protection cases that our lawyers have dealt with are the following:
Claims under the Missouri Merchandising Practices Act (MMPA).

Claims under the Kansas Consumer Protection Act (KCPA).

Consumer fraud.

Mortgage fraud.

Undisclosed wreck cases.
Ask a Consumer Protection Lawyer Kansas City Trusts: Do You Need a Lawyer to Resolve a Dispute?
In the United States, you are not legally required to work with an attorney for any legal matter. This means that you can try to resolve a consumer dispute without legal counsel if you wish.
However, you'll likely be fighting in court against a whole team of corporate lawyers and defense attorneys, and it'll be very difficult for you to win your case if you do not have the necessary experience, knowledge, and resources.
By working with a team of lawyers who have an impressively high degree of peer recognition and professional achievement, you will be hugely increasing your chances of success. Our Kansas City, KS consumer protection lawyers at Bell Law LLC will be able to provide the skill and experience in practicing law that you need.
What Are You Entitled to in a Consumer Protection Case?
If you want a precise answer to this question that is relevant to your specific case, then you should contact our law firm. This is because the answer to this question varies massively from case to case, and is completely dependent on the circumstances of each particular case.
Our Kansas City, KS consumer protection lawyers at Bell Law LLC will work tirelessly to assess your case and gather evidence of the many damages you suffered so that you will receive the compensation that you deserve.
What Can Bell Law LLC Do For Me?
The first step of working with Bell Law LLC is a free consultation. During this consultation, you'll be able to sit down with one of our Kansas City, KS consumer protection lawyers and discuss the details of your case and all of the options that are available for you. We'll also give you a rough estimation of how much compensation you could be owed.
After the initial consultation, you will decide whether you want to continue working with us on your legal issue.
If you choose to, you'll schedule another meeting with us, where we will be able to discuss your case in much more detail. We'll investigate your case thoroughly, gather evidence, and liaise with all relevant parties. While we do the hard work, you'll be able to relax, knowing that the professionals are handling your case.
If possible, we will try to negotiate out of court. However, we will be more than prepared to fight to protect your rights inside the courtroom if necessary.
Contact the Best Consumer Protection Lawyer Kansas City Has to Offer!
If you've been unfairly treated by a company and need help getting the justice and compensation you deserve, our consumer protection lawyers can help.
Too often, big companies will ignore consumer complaints, as if they are too insignificant to care about. However, when those concerns are brought to court, the company has to listen. The courts are usually the best way to hold big companies accountable for their actions, regardless of the company's wealth or popularity.
Our Kansas City, KS consumer protection lawyers want to help you. We have plenty of trial experience and have worked on many cases similar to yours. Our team of attorneys won't back down and will ensure that your case is strong and powerful. Even if the odds seem stacked against you, a skilled consumer law lawyer from Bell Law LLC could win your case!
Contact us today to schedule a free consultation at 816-281-0649