Any company that does business in Clay County or throughout Kansas City, MO is legally bound to be fair and honest with its consumers. From general Missouri state law to specific bills such as the Fair Debt Collection Practices Act (FDCPA), consumer law seeks to ensure that no MO consumer suffers unfair emotional and financial penalties.
Breaching consumer protection laws may not seem like the worst crime in the world – it rarely leads to personal injury or wrongful death, for example. However, the associated cases of pain and suffering are often mental and financial. Your well-being and financial position are worth defending, especially in cases where there's a risk of spiraling harm – a simple case of identity theft could conceivably accelerate into consumer bankruptcy if left unchecked.
Our office location means we serve not only Clay County, but all of Kansas City and the surrounding areas. If you have a personal consumer protection issue with a business operating in Missouri, or even if you want to discuss class actions and mass actions for larger-scale issues, our attorneys are standing by to assist.
A free consultation is the first step in solving your legal issues that may involve a business or supplier. Reach out to our attorneys today at 816-281-0649.
Key Consumer Law Cases in Clay County and the Kansas City Metropolitan Area
If you're concerned that your consumer rights have been violated, or you've entered into business or contract disputes with a company in Missouri, then Bell Law, LLC's consumer protection lawyers can help.
Not all disputes are covered by the law, but anything that results in financial loss or unfair treatment for consumers may result in a legal case.
Our team will tell you more about what to expect when you begin the attorney-client relationship with a free consultation, but here are some examples of where a business may hold professional liability in the eyes of Kansas City law.
 Predatory Lenders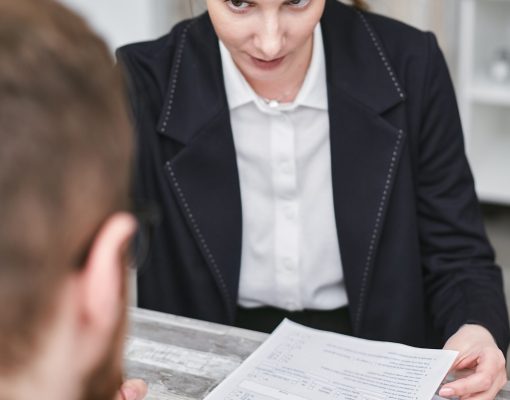 Anything that involves lending money to a borrower, while appending abusive practices or requirements as part of the loan agreement can be considered predatory lending. It doesn't only apply to unregulated loan sharks either – genuine businesses may look to manage their risk with rates and repayment terms that favor themselves too heavily, while only encouraging the borrower to move deeper into debt.
Our attorneys pride themselves not only on representing what's fair but also on ensuring that nobody is manipulated. They act throughout Clay County to ensure that predatory terms are near impossible to enforce, even when previously agreed.
Debt Collection Harassment
No matter what the terms of any debt involve, business and commercial collectors must adhere to strict regulations when pursuing repayments. This is often not viewed as seriously as predatory lending but can be equally stressful for those being pursued.
Such collection is governed by the Fair Debt Collection Practices Act (FDCPA). Broadly speaking, the Act states that debt collectors are unable to harass or abuse the borrower or anyone else they contact in connection with the outstanding balance.
Breaching the act can also lead to criminal cases. Threats of violence or harm are not common but sadly do exist, and these threats may be considered assault under Missouri law.
Wrongful Repossession
Vehicle repossession laws in Kansas City, MO span numerous statutes, some of which are commonly ignored by Missouri businesses involved in the practice.
For example, Missouri permits "self-help" repossessions, meaning that the company carrying out the act is under no obligation to go through the district court. However, instead of explicit permission from the courts, they must send two notices of default prior to repossession, and two further notices while the vehicle is disposed of.
Failure to do so is reason enough to involve a consumer protection attorney for a wrongful repossession case.
Unfair Business Practices and Commercial Fraud
While an incredibly broad term, unfair business practices are the leading cause of consumer law complaints involving attorneys. Your lawyer will be able to increase your understanding of your specific case as part of the free consultation, but these unfair practices may extend to many potential breaches, including:
Taking advance payment for a product or service and not delivering exactly what was ordered.

Products liability for intentionally distributing an unsafe or inadequate item.

Deceptive sales tactics.

Fees deducted from accounts over and above the amounts agreed.
These instances only scratch the surface of the responsibilities of any business in Kansas City, MO. Generally speaking, businesses that deal with the public take on fiduciary and professional liability in many ways when dealing with any MO consumer, and it's always advisable to contact a lawyer if you feel that this liability has been breached.
Harassing Phone Calls
A firm may be considered to be harassing an individual by phone even in cases beyond debt collection and repossession. Telemarketing and autodialers still exist, and they can quickly become a nuisance when left unchecked.
Such harassment is governed at a federal level by the Telephone Consumer Protection Act (TCPA).
It limits when and how businesses can contact consumers by phone and fax, while also giving them the option to opt out of future communications.
Breaching the Telephone Consumer Protection Act can lead to far-reaching consequences for the culprits, much beyond any compensation claimed by individuals or as part of class actions. One TCPA class action lawsuit led to a 2014 settlement worth over $75 million!
Identity Theft
Identity theft can be deeply debilitating and is a blatant breach of the law. As such, the perpetrator is more likely to need to appoint a law firm for criminal defense rather than just civil litigation.
While your priority will involve getting back to normal and regaining control of funds lost as a result, your attorney will also support you if you're required to provide evidence and testimony as part of wider criminal proceedings.
Claiming Compensation
While consumer protection cases often give rise to legal issues, the main goal of litigation involves compensation. Your lawyer will take every case on its merits and always keep you updated on what to expect at every stage.
Typically, a compensation payout under MO consumer protection law is based on:
Direct financial losses.

Costs incurred in bringing litigation, alongside lawyer fees.

Losses and damages suffered indirectly as a result of a breach – for example, overdraft fees when a company takes more from a bank account than agreed.
While compensation can never be guaranteed, we will push your case at every stage. If it reaches court, we will be on hand to provide trial advocacy in pursuit of getting clients what we and they believe they deserve.
How You Can Help Your Consumer Law Attorney
At Bell Law, LLC, we pride ourselves on the fact that when you appoint a Kansas City consumer protection attorney from our law firm, clients can expect not only a broad range of services, but for all the hard work to be done on your behalf.
Nevertheless, a successful case is often a collaborative effort and our consumer protection lawyers can benefit from:
An idea of the offenses that took place and, if possible, which MO consumer laws were broken.

A general account of financial losses suffered as a result of the breach in consumer law.

A list of evidence you have available to support the case, such as bank statements, letters from the offending business, receipts, text messages, and voicemails.
Even if you interact with a business on social media, Kansas City attorneys will comb comments and wider accounts for evidence to support your claim.
It is by no means essential to have all this information available during your free consultation or indeed at any point in the case. However, a Clay County consumer protection attorney can always benefit from having access to as much evidence as possible.
Providing this information will not preclude them from seeking out additional evidence and consulting potential witnesses, but it can get any legal action you choose to pursue off to a winning start.
Naturally, the earlier your attorney has access to pertinent information, the sooner they can understand the case and begin to advise on the likely outcome, including any compensation that may be owed.
Start the Attorney-Client Relationship in Kansas City, MO Today!
At Bell Law, LLC, we're all about protecting your rights, fair practice, and ultimately justice. If you feel like an entity with whom you have a professional relationship has or is currently violating the law, our attorneys will help you in finding clarity and direction.
Whether your goal is compensation, punitive damages or merely taking action to ensure the same doesn't happen to someone else, fair and equitable treatment is the primary focus of all our Missouri lawyers.
If you're unsure about your rights and have questions, or you need trial lawyers as quickly as possible, or indeed at any stage in between, this Kansas City law firm is ready to provide all the legal services you require.
We treat all clients as individuals, understanding that no two cases are ever the same. From compensation claims to criminal cases, we will call upon not only consumer protection law but related practice areas for the best chance of achieving the outcome you desire.
Many consumer law cases can be far more complex than they immediately appear, but our attorneys are fully prepared for that. They have worked and gained compensation for clients in everything from family law and medical malpractice cases to personal injury cases and much more besides.
The sheer breadth of that experience means that no matter how consumer law has failed you, one of our skilled lawyers has plenty to draw upon when working on cases across Clay County and throughout Kansas City, MO.
You can take action immediately – reach out to a dedicated consumer protection attorney from Bell Law, LLC for your free consultation today at 816-281-0649 to get started.