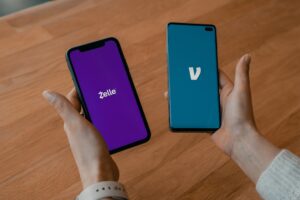 More than twenty years after PayPal, the country's first peer-to-peer (P2P) payment service, was launched, nearly three in four Americans now use these types of services. Besides PayPal, consumers may also choose from Cash App, Venmo, Zelle, and many others. The COVID-19 pandemic only accelerated the trend toward a largely cashless marketplace. 
For many consumers now, these P2P services provide them with quasi-bank accounts. Users may collect thousands of dollars and essentially hold the money in a Cash App or Venmo account. Then, at their convenience, they can transfer the money to a debit card, credit card, or bank account. 
Unfortunately, some of the more robust security features offered by traditional institutions for bank cards have not reached these P2P payment services. An alert recently went out informing consumers of the potential for fraudsters and scammers to use Cash App. Below are some common ways Cash App users may be scammed out of significant amounts of cash. 
A Human Being Claims He Is with Cash App?
Cash App in particular does not offer live customer support. The company encourages users to submit a claim through the official website, but getting a call from someone who claims to be employed by Cash App should raise red flags. 
One way customer service impersonators execute their scams is by asking users for login information. Cash App stresses that nobody from the company would ask a user for passwords or PINs. The person on the other end of the line might ask you to make a small transaction to a mysterious bank account in order to authenticate your account—don't fall for it.
Traditional Scams Thrive on P2P Payment Services
Selling assets that are online-transferable—like concert tickets—is incredibly efficient with apps like Cash App. This opens the door for the classic scam of promising an item but never delivering it. You can contact Cash App and notify the company of this illegitimate transaction, but getting back your money is far from a sure bet. 
Another tried-and-true scam that's flourishing on P2P payment services is cash-flipping. The wind-up is simple: a stranger offering an exciting business opportunity also needs money to get the ball rolling. In due time, you'll get your money back—and more. Unfortunately, this just represents another risk of sending money to people you don't know.
A Consumer Protection Law Firm is Your Best Resource
With all the convenience and simplicity of P2P payment apps like Venmo, Zelle, PayPal, and Cash App, these bare-bones financial tools offer relatively slim consumer protection features. Once you click "send" or "submit" on these apps, the transaction is complete in a matter of seconds. This can make recovering your money quite difficult. 
Bell Law, a Kansas City firm, focuses on rooting our consumer fraud and protecting consumers' rights. We always have our eyes on scams involving online financial accounts. If you have been wronged, we will do everything possible to resolve the issue. Call us today to schedule a free, no-obligation consultation.