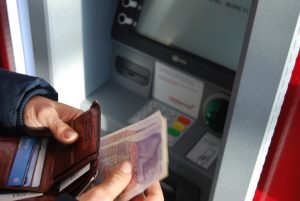 On March 9, right before the country's collective attention was shifted to the global COVID-19 pandemic, the Consumer Financial Protection Bureau (CFPB) filed suit against Fifth Third Bank, alleging aggressive cross-selling that resulted in customers' names and funds being funneled into unauthorized accounts and lines of credit. Specifically, the CFPB suit claims that:
Employees opened bank accounts and lines of credit without customers' knowledge or approval

Once these accounts were opened, employees transferred money from customers' accounts to these new accounts

Fifth Third enrolled customers in online banking services without the consent of customers

Fifth Third employees opened lines of credit from customers' accounts without their knowledge or approval
Those who keep up with scandals implicating large financial services companies will probably notice the striking resemblance of the Fifth Third allegations to the (still ongoing) scandal that rocked Wells Fargo in 2016. In that case, Wells Fargo employees opened millions of unauthorized checking and savings accounts. Investigations showed that this wasn't a rogue act by a few employees who wanted to reach sales incentives – it was promoted by top company executives. Over $2 billion has been paid by Wells Fargo to date due to its cross-selling scandal; included in that figure is the $185 million fine assessed by the CFPB.
Other Types of Unsavory Financial Practices
The common thread that runs between Wells Fargo's practices and Fifth Third Bank's alleged practices is the concept of unethical incentive structures via cross-selling. In cross-selling, employees are given incentives to sell more products and services to existing customers. When the measures put in place to encourage employees to meet sales benchmarks go too far, workers sometimes resort to misconduct in order to satisfy the goals. 
Other examples of shady financial practices include:
Charging exorbitant fees.
In the past few years, major Australian banks were found to have charged fees for services that weren't even provided to customers.
Charging extra for services customers already have.
Back to Wells Fargo: it was discovered that customers who used the bank for auto loans were forced to pay for certain insurance coverage they were already paying for.
Engaging in transactions that, on the surface, seem risky.
It would take countless blogs to explain the mistakes leading up to the housing bubble burst and subsequent Great Recession of 2007-09.
If it Happens To You
Do you suspect your financial institution is doing something unethical – or illegal – with your money? The first step is to bring it up directly with your bank's customer service and see how they respond. If you don't get anywhere with that route, you are free to submit a complaint directly with the CFPB here or, if you are still not satisfied, get in touch with a consumer lawyer. Bell Law would be honored to get to the bottom of your worries and concerns; you can call us at 816-886-8206 to receive a free case evaluation.