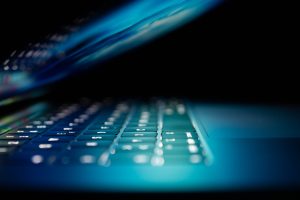 On April 10, 2020, St. Francis Ministries announced that it had become aware of "suspicious activities relating to one of its employee's email accounts." See Notice of Data Event. These activities occurred during December 2019 and entailed the possible accessing of highly private information.
St. Francis Ministries is based in Hutchinson, Kansas, and provides child welfare services throughout Kansas, as well as in multiple other states and in Central America. As such, St. Francis maintains sensitive records with identification, financial, and medical information for thousands of people. According to The Hutchinson News, "various medical records, including treatment or diagnosis information, prescription information, Medicare or Medicaid numbers, health insurance information and usernames and passwords" may have been compromised in the apparent breach. See Hutch News. In addition, Social Security numbers, as well as banking and credit card information, may have been compromised.
WERE YOU A POTENTIAL VICTIM OF THE ST. FRANCIS DATA BREACH?
St. Francis Ministries announced that it would begin mailing notice letters on April 17, 2020, to those who had potentially been affected by the data breach. According to St. Francis, those letters will include an offer of free credit-monitoring and/or identity-theft recovery services. It's always a good practice to read such letters carefully, as well as to save records and document important events.
ATTORNEYS AT BELL LAW ARE INVESTIGATING THE ST. FRANCIS DATA BREACH. IF YOU HAVE RECEIVED A NOTICE LETTER FROM ST. FRANCIS IN THIS REGARD, OR THINK YOU MAY HAVE BEEN IMPACTED BY THE BREACH, PLEASE CONTACT BELL LAW FOR A FREE CONSULTATION.
[gravityform id="1″ title="false" description="false"]