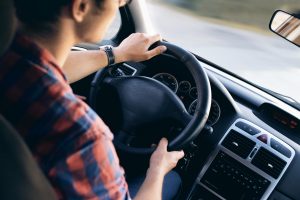 One of the more prominent automobile safety recalls in the last decade is the recall of airbags manufactured by the now-defunct Takata Corporation. This problem came to light in 2013 and has since involved nearly 70 million faulty products worldwide, with 42 million of those in the U.S. The original recall (2013-present) stemmed from Takata airbags having long-term exposure to extreme heat and humidity. This resulted in some Takata airbags exploding when deployed in an accident. In 2014, it was estimated that Takata held as much as 20 percent of the market.
Takata NADI airbag recall (Late 2019-Present)
Much more recently, a narrower scope of Takata airbags was recalled due to a potential faulty seal on the inflator; the inflator in question is officially referred to as a non-azide driver inflator (NADI). This flaw either causes insufficient inflation in the event of an accident or an explosion similar to the prior defect discovered in Takata airbags. This particular recall affected brands such as Toyota, BMW, Audi, Honda, Mitsubishi, and Isuzu, with Honda owners being especially at risk.
What You Can Do
The National Highway Traffic Safety Administration's (NHTSA) website has comprehensive information on whether or not your vehicle is under the recall for Takata airbags. You can check your vehicle identification number (VIN) to see if it is affected. Federal law mandates that remedies for these types of defects must be fixed free of charge at dealerships. Additionally, you need to check whether or not your vehicle applies to the "stop-driving immediately" designation under the Takata airbag recall.
If your local dealership does not agree to fix your defect, you may first file a complaint with the NHTSA. You should also heavily consider filing a product liability suit or joining an existing class-action lawsuit if you or someone close to you has been injured by a faulty Takata airbag. Licensed auto dealers are forbidden from selling unrepaired vehicles that fall under the Takata airbag recall, but unlicensed dealers are a different story; you may be entitled to damages if you can show the dealer knowingly sold you a vehicle under recall.
What Do I Do If I Cannot?
If you have been sold a vehicle with a safety recall such as a Takata airbag that was not disclosed to you before you purchased the car, contact the dealer immediately to see if they will repurchase the car or replace it with one that does not have a safety recall. If you can avoid it, please do not continue to drive a vehicle if you know it is unsafe to drive. If you are unsure if your vehicle is safe to drive or not, please have the car towed to a mechanic that can perform a safety inspection. You generally have a better chance of succeeding in your product defect claim if you retain the services of an experienced consumer lawyer. Our law firm has experience in taking on such matters and would be happy to discuss your potential case if a dealer has refused to do the right thing and correct the defect.