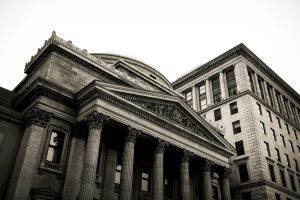 The Equal Credit Opportunity Act (ECOA) is a federal statute designed to prevent discriminatory lending practices in banks and other financial institutions or lenders. Applicants cannot be judged by factors other than their creditworthiness, which means that it is illegal to deny a credit application or charge higher interest rates or fees on the basis of:
Race

Color

Religion

National origin

Sex / gender

Marital status

Age (unless a person is not of legal age to enter into a contract)

Status as a public assistance recipient

A history of exercising one's rights under consumer protection laws
The ECOA, which applies to credit cards, mortgages, car loans, student loans, and other types of credit was passed in 1974 when it was common practice to discriminate against women applying for credit. Although lenders must now legally base their decisions on the applicant's credit profile, discrimination continues to occur. Below are five of the most commonly encountered violations of the ECOA.
Charging higher fees to minority applicants
It is illegal to impose higher fees or interest rates on minority borrowers, but the headlines indicate that it continues to happen. In January 2017, JP Morgan Chase reached a settlement valued at $53 million with the Department of Justice after an investigation confirmed that minorities were charged more for home loans than white applicants with an identical credit profile.
Excluding minorities from credit opportunities
Lenders cannot exclude minority groups from credit opportunities. In May 2018, KleinBank of Minnesota settled with the Department of Justice after it came to light that the bank's lending plan excluded minority neighborhoods. Of nearly 6,000 mortgage applications, only 62 came from minority applicants.
Discrimination on the basis of gender identity
Many people identify with a gender other than the one they are born with, and this identification cannot affect their eligibility for a credit product. In 1998 a transgendered individual, Lucas Rosa, who identified as female, applied for a loan at a Massachusetts bank. When asked for identification, she presented documents with photos showing her dressed as a man. The loan officer told Rosa that she would not receive a loan application until she "went home and changed." She filled an ECOA lawsuit that was dismissed by the Massachusetts district court but later upheld by a federal appeals court.
Asking for information about an applicant's spouse
If a married individual is applying for a mortgage, home equity loan, or other credit secured by collateral, a lender may only ask about marital status when it affects their ability to access the property if the borrower defaults. This could be the case if the person's spouse has an interest in the property used as collateral or if they are applying for unsecured credit in one of the nine community property states.
Refusing to lend to someone on social assistance
If you apply for a loan while receiving a form of public assistance, such as Social Security Disability Insurance, the lender can only consider your creditworthiness. For example, they cannot ask you to provide a doctor's note about the nature and probable duration of your disability before they will lend to you.
Penalties for Violating the ECOA
Lenders that violate the provisions of the ECOA face civil liability for actual and punitive damages, the latter of which is limited to non-governmental entities and can amount to up to $10,000 for an individual claim or the lesser of $500,000 or 1% of the lender's net worth in a class action. Private litigants can also have their costs and attorney's fees awarded.
Contact Us
If a lender offers you different, higher, terms than another applicant with an identical credit profile or denies your application when they see that you are over 62 or on social assistance, contact Bell Law. When your rights are violated under the Equal Credit Opportunity Act, Attorney Bryce Bell will help you fight for the compensation you are entitled to by law.