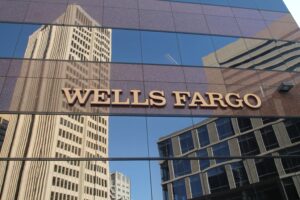 Some Missouri residents have recently received letters, as well as checks, from megabank Wells Fargo with regard to auto repossessions that took place years ago. Notably, these letters have contained admissions by Wells Fargo that it conducted some number of unlawful repossessions, with the attached checks intended to provide compensation for those unlawful repossessions. More specifically, these letters have stated, "we identified that we did not provide the required notification on the account" before providing compensation for repossession costs, payments made after the sale of the repossessed vehicle, and interest. 
Missouri Repo Law
In Missouri, the repossession of motor vehicles by creditors is governed by law. As Bell Law, LLC, has previously described, Missouri's repo statutes cover much of the repossession cycle, from initial defaults to deficiency balances. (see Illegal Repo Practices). Section 408.554 of Missouri's Revised Statutes dictates that notices containing specified information may be sent in the case of default—i.e., a missed payment. A primary purpose of these notices is to inform borrowers that they have a right to cure the default so as to prevent repossession. However, section 408.555(1) states that a creditor cannot repossess a vehicle until twenty days after a proper right-to-cure notice has been given. So, a creditor doesn't have to send a notice letter if a payment is missed but they must send such a notice, and give the borrower twenty days, before repossessing a vehicle. 
Importantly, Missouri law also endows individuals with the right to sue for damages stemming from unlawful repossessions, as section 408.562 states, "any person who suffers any loss of money or property" as a result of the specified, illegal repo practices may bring a lawsuit in county circuit court. 
Wells Fargo 
Wells Fargo has presented issues with improper repossessions in the past. For example, it paid a sizeable amount to settle claims that the bank had illegally repossessed motor vehicles owned by military servicemembers (see KCUR on Nakamura Case). There, in order to settle claims that it violated the federal Servicemembers Civil Relief Act, Wells Fargo agreed to pay over $12,000 to each of four-hundred servicemembers as compensation for those repossessions.  
With regard to the current matter, Wells Fargo has evidently, as stated, repossessed some number of motor vehicles in Missouri without sending a right-to-cure notice at all. As a result, some number of Missourians may have a legal cause of action for wrongful repossession and related violations. It is also possible that Wells Fargo should have uncovered such violations years ago. If you wish to research consumer complaints about Wells Fargo's repossessions or submit one yourself, you may consider visiting the websites of the Consumer Financial Protection Bureau, your state's Attorney General's office, the Federal Trade Commission, or the Better Business Bureau: Consumer Complaints. Because the conditions under which Wells Fargo apparently repossessed vehicles in Missouri and then later—perhaps much later—informed some borrowers that those repossessions had been unlawful are uncertain, Bell Law, LLC, is investigating this matter. Did you receive a wrongful-repossession letter or check from Wells Fargo? If so, we'd like to hear from you.