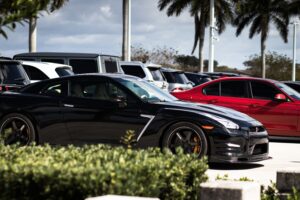 "Buyer beware." It's just about the oldest adage in the book when it comes to routine monetary transactions and consumer rights. Many people take this to mean that once they drive a car off the dealer's lot and provide the down payment, they're stuck with whatever happens next. Fortunately for car buyers, that's not always the case. 
In part 1 and part 2 of our series on non-disclosure disclosure, we gave an introduction to this deceptive practice and provided some real-life examples of how the practice can affect consumers. We recommend checking out both parts before reading any further but, as a quick refresher, non-disclosure disclosure is the practice of hinting at an issue with a vehicle but not being completely forthcoming about it. In other words, the seller might fulfill some legal standard in the disclosure but not give the buyer the full scope of the issue (like a prior accident or open recalls). 
Before It Happens: Stay Vigilant
Most car dealers are reputable, honest establishments. The goal of this blog is not to convince you that every salesperson is trying to pull a fast one on you. There are, however, some ways to safeguard against getting taken advantage of: 
Always test-drive a car before buying. Any hesitation on the dealer's part with this request should raise a red flag. 

Ask for the vehicle history report. Many dealerships provide this free-of-charge. 

If possible, have a mechanic inspect the vehicle. If nothing else, the mechanic's findings could help you negotiate a lower price. 

Check online for any

open recalls

. The

National Highway Traffic Safety Administration

's website is a good place to look. 
If You Already Bought the Car
Don't despair. It's natural to feel angry (and even a little embarrassed) if you become the victim of auto fraud, but it's worth taking it back to the dealership to see if you can get it repaired on the house. You might need to mention your not having filled out the customer satisfaction survey when making this request. The dealer might also not want word to get out on Yelp or Google reviews. 
There's a good chance you need to escalate your dispute if a large amount of money is at stake. Missouri residents should file a complaint with the attorney general's office here. Residents of other states should be able to easily find their AG's office portal online. It can be good to submit a complaint with the Better Business Bureau. 
Know Your Legal Options
Smart consumers try to get the business to do the right thing; if they don't, they contact an attorney to help lay out their legal options. No one else will be able to give you the focused attention like a quality consumer rights law firm. Plenty of attorneys will take a look at your situation, see that the dealership made some type of a disclosure associated with your car's problem, and decline to take your case. 
Bell Law, however, is different. We're patient with each prospective client. We make sure Missouri consumers completely understand what happened before AND after you bought the car. And, our consumer protection attorneys don't flinch when the dealership's legal team inevitably tries to play hardball.